Goodbye Credit Card: Your iPhone 6 Should Replace It | TechTree.com
Goodbye Credit Card: Your iPhone 6 Should Replace It
New reports suggest Apple is tying up with Visa, Master Card and American Express to debut its iWallet feature with the iPhone 6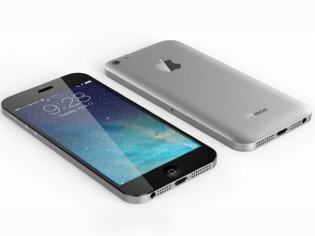 With the iPhone 6, Apple is expected to debut a new Mobile Wallet Payment Systems, enabling users to make pay for physical goods right from their devices. According to a Bloomberg report, the company has tied-up with Visa, Master Card and American Express to add this feature in its upcoming smartphone.
The iphone 6 will supposedly include an NFC chip, which in tandem with the fingerprint sensor which will allow the owner to securely make mobile payments in a store with the simple touch of a finger. If true, the iPhone 6 will be the first Apple device to include NFC technology, after resisting it for quite some time.
While this could make a few users weary of the financial details Apple and anyone who hacks the system will have access to, the company assures us of the utmost levels of security. The company says a users information will be stored in a secure environment within the hardware, much like the TouchID Fingerprint data on the iPhone 5s.
Unlike in the US and other developed markets where Apple enjoys a large share of the market, the speculated iWallet feature will have little or no impact in India. Given the small percentage of iPhone users in the country, banks and merchants are unlikely to invest in the technology which is touted to be the "next big thing" in the way people make payments.
Still, if you're looking to buy a shiny new iPhone 6 in India, don't let the lack of this feature put you off, because if rumors of the device are in fact true, Apple is going to give you a lot more to play with.