Lenovo Teases Apple With Its IFA Invite And A Lollipop | TechTree.com
Lenovo Teases Apple With Its IFA Invite And A Lollipop
So does Android 'L' stand for Lollipop?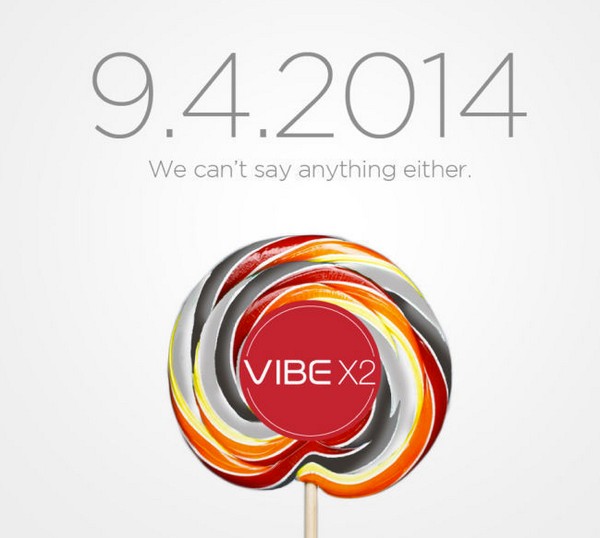 Until a few days ago, Google calling its next version of Android 5.0, Lollipop was only a rumour. But things seem to be getting confirmed thanks to Levono's IFA teaser that shows... err... a big lollipop. Yes, while everyone considered the L to stand for Lemon Meringue, we think Google may be going for 'lollipop' after all to keep things international (how about ladoo?), similar to KitKat. In short, Lenovo's upcoming successor to the Vibe X may come with Android L; but one more look at the invite, and you will notice something else.
Lenovo seems to be challenging Apple here, albeit in a rather smug way with its upcoming Vibe X2. While the invite does look similar to the one that Apple has sent out, its the words written on it that make things pretty clear. Lenovo's teaser ("We can't say anything either") is actually a response to Apple's invite ("Wish we could say more").
The Vibe X2 recently showed up in leaked images. The handset (pictured below) looks pretty robust and comes with a sandwiched design that appears to be layers. Seems like Lenovo has engineered something different after all to stand out from the large number of Android handsets that will be launched at the IFA this year.
As for the specs we expect Lenovo's metal-clad warrior to show up with a 5.5 inch Full HD screen and a 2.2 GHz octa-core SoC coupled with 2 GB of RAM. A 13 MP camera will be available on the back, with a 5 MP front facing one up front. Internal memory would be limited to just 32 GB of storage.
By the look of things, we could expect Samsung to put up its take at Apple's invite soon, if not for Nokia who seems to have lost its "mojo" after Microsoft took over.
TAGS: Mobile Phones, Android, Lenovo