ARCHOS Unveils Its New Budget Range Of Smartphones And Tablets | TechTree.com
ARCHOS Unveils Its New Budget Range Of Smartphones And Tablets
Windows seems to be getting some love from a variety of manufacturers these days.
Portable media player pioneer ARCHOS has unveiled three news smartphones and two tablets to add to their colourful range of devices. The company had recently announced a couple of mid-range Android smartphones and now it seems to want to tap into the lower market segments as well, catering to consumers at different price points.
The French company has announced 3 new Android and 2 Windows devices. The two Android smartphones consist of the 50b Platinum and the 45c Platinum.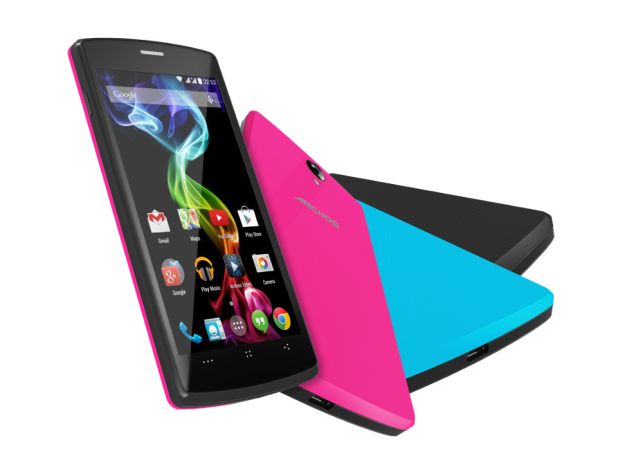 First up is the ARCHOS 50b Platinum that seems like the cheaper version of the ARCHOS 50b handset launched back in June. The ARCHOS 50b Platinum is a budget device that sports a:
5 inch qHD (960 x 540 pixel) display, powered by 1.3 GHz processor
Runs the latest version of Android KitKat 4.4.2
An 8 MP camera on the back with an LED flash and 2 MP sensor up front
Sports 3G connectivity and even includes the dual SIM functionality that is a given for handsets in this segment
Memory options on 50b Platinum include 512 MB of RAM and 4 GB of ROM along with a micro SD card slot for expansion
The handset is fuelled by a 1900 mAh battery, comes with 3 coloured backs and is priced at 119 GBP (approx. 11,939 INR).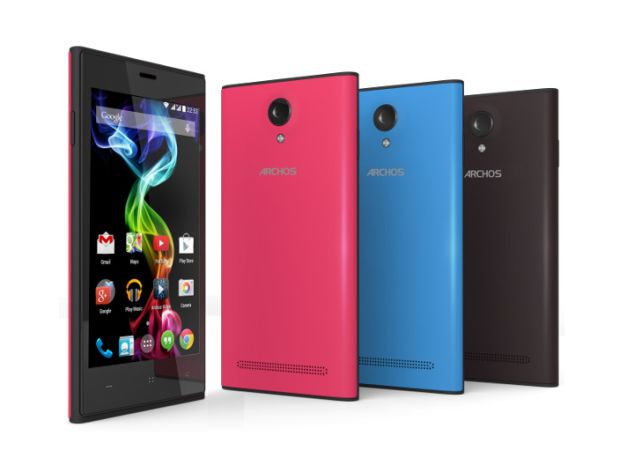 Next up is the ARCHOS 45c Platinum, which is again a cheaper version of the ARCHOS 45 Platinum. This handset also sports some budget specs :
4.5 inch FWVGA (854x480 pixel) display
Is powered by a quad-core 1.3 GHz processor coupled with 512 MB RAM and 4 GB of ROM with expandable storage
We get a 5 MP camera on the back with a 2 MP camera up front
Powered by Android 4.4 KitKat, the handset features 3G connectivity and also includes the dual SIM functionality
The 45c Platinum sports a smaller 1700 mAh battery unit and will cost about 99 GBP which is about 9935 INR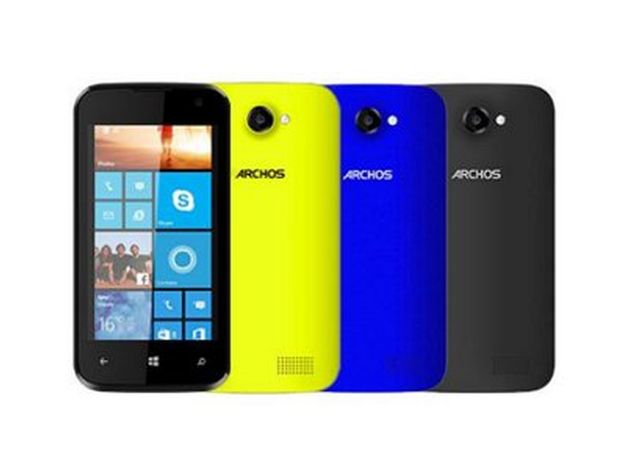 Another interesting addition to ARCHOS' family of smartphones is the ARCHOS 40 Cesium Windows Phone handset. The handset has been outed as an entry level device and sports specifications similar to offerings from Micromax and Nokia in the same range, with a 4 inch display and a Qualcomm Snapdragon 200 quad-core processor.
Also unveiled were two tablets. The first one, the ARCHOS Oxygen 101 is an Android tablet powered by a quad-core ARM Cortex A17 processor, 1.5 GB of RAM and 16 GB of ROM. The second one is the ARCHOS 80 Cesium Windows 8.1 tablet. Sporting an 8 inch 1280 x 800 pixel display, it is powered by a quad-core Intel processor and will be priced at just 129 GBP (approx. 13,000 INR).
TAGS: Mobile Phones, Tablets, Android, Windows Phone, Windows, ARCHOS 50b Platinum, ARCHOS 45c Platinum, ARCHOS 40 Cesium, ARCHOS 80 Cesium, ARCHOS Oxygen 101