Now Buy A Home Online Through Snapdeal
The e-commerce player has tied up with Tata Value Homes to sell 1,000 properties across major Indian cities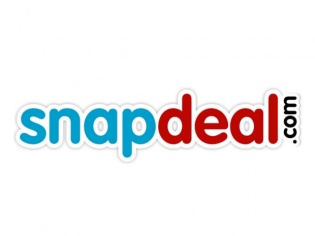 Flipkart and Amazon make the Indian e-commerce space seem like a two horse race, raising massive amounts of funding to grow faster than the other. While these two have been selling consumer goods, the other player Snapdeal is looking at different venues such as real estate, by tying up with Tata Value Homes.
What's interesting is that this deal was signed on Tuesday, a day before news broke of Ratan Tata investing in Snapdeal. This is the third round of investments raised by the e-commerce company this year.
The amount invested by the former chairman of the prestigious Tata Group hasn't been disclosed just yet, but Snapdeal CEO Kunal Bhal has confirmed the deal. Leaving out the most recent round of funding, Snapdeal has raised $233 million (approx Rs 1,400 crore) just this year.
"Mr. Ratan Tata, Chairman Emeritus, Tata, who is probably the most respected business leader in India, has invested in Snapdeal," said Kunal Bhal, CEO of Snapdeal in an email to TechCrunch.
While the investment in Snapdeal was made by Ratan Tata and not the Tata Group, the proximity of the two deals are too significant to be ignored. Tata Value Homes is a subsidiary of the Tata Group, the company has entered a deal with Snapdeal to sell 1,000 properties via the online route.
Selling homes online rather than merely advertising them on the internet is a relatively new phenomenon, not just in India but the world over. "It is a big first out here and sets the stage for e-commerce in India participating in lives of consumers in ways that include many things beyond physical products as well," added Bhal.
Websites like MagicBricks and 99acres have merely served as a platform for builders to advertise properties on the Internet. What Snapdeal is about to do is bring a level of transparency and ease to buying a home that's normally associated with buying something like a smartphone.
Snapdeal is undoubtedly looking to catch Flipkart and Amazon, which claim to be the largest e-commerce players in the Indian space. Still, the company is looking at taking different routes to bring the fight to the giants, rather than turning into a company that simply inducts smaller players into itself to grow.
TAGS: Internet, E-Commerce, Snapdeal, Ratan Tata, Tata Value Homes