WhatsApp Now Serves 600 Million Users; 60 Million From India | TechTree.com
WhatsApp Now Serves 600 Million Users; 60 Million From India
While the number of users on the network seems to be growing at unprecedented rates, the same cannot be said about the app itself.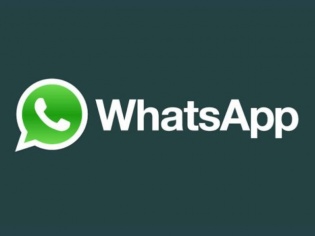 WhatsApp CEO and founder Jan Koum took to twitter to announce that the company now caters to 600,000,000 active users worldwide on a monthly basis. The messaging app that seems to dominate the messaging scene worldwide has indeed reached another milestone. CEO, Jan Koum who now sits with the board of Facebook could not seem happier.
Quite a large chunk of those users are from India itself as the company has seen increased growth in the Indian subcontinent. The user base that was hovering around 48 million in April has now jumped to 60 million. It's no wonder that Telecom networks in India are fighting for OTT (Over The Top) players to implement charges, which somehow now seems pointless as the TRAI stated that operators should shut up and increase data charges instead.
Now serving 600,000,000 monthly active users. Yes, active and registered are very different types of numbers...

— jan koum (@jankoum) August 25, 2014
As for WhatsApp, while everything does look sunny, users have yet to see new features showing up on the ageing messaging service. The UI has hardly changed over the years and even BlackBerry's BBM service now has stickers along Facebook's Messenger and services like WeChat that place second after WhatsApp. Indeed WhatsApp's next target are voice calling services like Skype and Viber and the messaging service seems to be busy putting things into place in order to launch the service soon.