Wearable Sales Have Grown By 684% In The First Half Of 2014 | TechTree.com
Wearable Sales Have Grown By 684% In The First Half Of 2014
The combined shipment of smartwatches and fitness trackers clocked in at 6 million units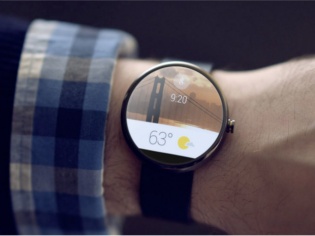 Wearables are taking the tech industry by storm and are touted to be the "next-big-thing" after the smartphone. A report from research firm Canalys estimates that smartwatch and fitness tracker sales were in excess of 6 million units in the first half of 2014, putting to rest any doubts of whether the devices are actually catching on.
According to the report, the wearable band market grew by over 684 percent in the first 6 months of this year, when compared to the corresponding period last year. The firm divides the market into two broad categories, basic wearable bands and smart wearable bands - the former clocked sales in excess of 4 million units and the latter just a shade under 2 million units.
Fitbit and Jawbone were the most successful 'dumb wearable' makers according to the report, whereas Samsung was the leader in the smartwatch space. Apart from these three brands, Nike is a standout as it lost market share given aggressive cutting of resources in the space.
Sony and LG too were able to grow their market share in the smartwatch space, but Samsung given the sheer number of devices and its reach was the leader. Samsung launched no less than 5 wearable devices in the span of one year, with the Gear Live being the latest and most talked about as it runs on Google's Android Wear,\
While wearables are increasing in popularity, they're still a long way from going mainstream. Over 300 million smartphones were shipped globally in the second quarter of 2014, showing that an overwhelming majority of prospective wearable buyers are still holding out from making purchases.
Devices like the Moto 360 and iWatch are expected to be more successful than present smartwatches, but mass adoption is unlikely given that they'll also carry premium price tags. We're yet to see an affordable smartwatch, and even though we have some pretty affordable fitness trackers, their success is hindered by a lack of features.
TAGS: wearable, smartwatch, health & fitness tracker, Android Wear, iWatch