The Unannounced Meizu MX4 Is The New Benchmarking King
The handset scored a whopping 50,000+ on the AnTuTu benchmarking tool, placing it way ahead of the competition.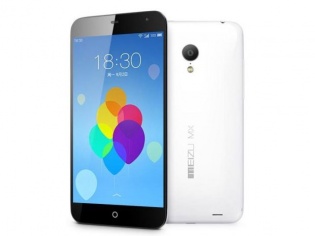 We don't know much about the Meizu MX4 apart from the fact that it sports a Full HD display and a 20.7 MP camera sensor. What we do know for sure is that it sports a mind-blowing chipset inside that delivers benchmarking scores that were until now unheard of.
Yes, the Meizu MX4 apparently took a shot at a much-used benchmarking tool called AnTuTu, and the results were indeed shocking. The handset that is yet to be announced, scored a jaw-dropping 52,811. This is shocking, because the most high end handsets available today top off at the 41,000 mark.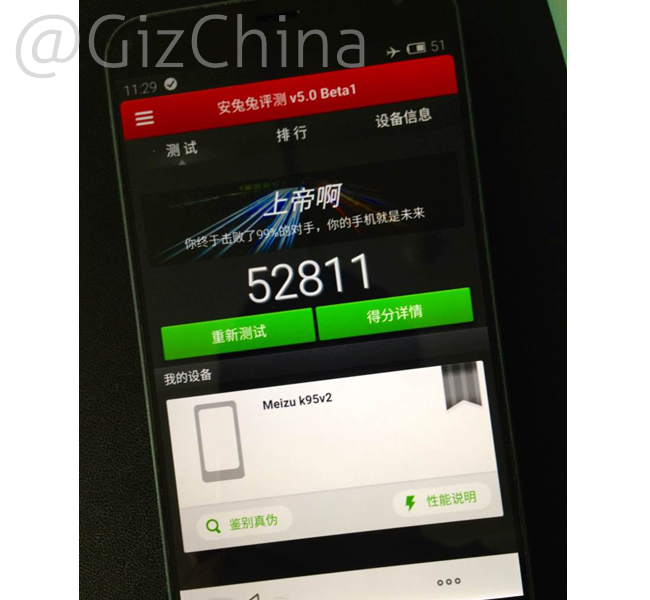 Flagships available today usually score in the area of 35,000 to 41,000 which is why it is indeed shocking that 32-bit chipset delivers such numbers. The handset that was tested, used a MediaTek MT6569 chipset that was announced back in February. The chipset uses four Cortex A17 cores firing at 2.2 GHz and four Cortex A7 cores at 1.7 GHz. The GPU is a PowerVR G6200 that is capable of 4K output making it one of the first mid-rangers to deliver 4K technology at a lower price. Indeed Samsung is not the only octa-core chipset manufacturer in the arena. Still then MediaTek's offering is targeted at mid-range devices only.
[Also Read: MediaTek Shows-Off Its New Octa-Core Chipset At CITE 2014]
The benchmarking tool will obviously be seeing some higher numbers from 2015 as the 64-bit invasion is set to take over the Android world, with both MediaTek and Qualcomm preparing chipsets for the same.
As for the Meizu MX4, it it set to make its debut on the 2nd of September in China.
TAGS: Mobile Phones, Android, Meizu MX4, Meizu