Obi Makes Its Way To India With Two Low-To-Mid-Range Smartphones | TechTree.com
Obi Makes Its Way To India With Two Low-To-Mid-Range Smartphones
With an emphasis on style and technology, the two devices will go head to head with heavyweights from Motorola and Asus.
Obi Mobiles, a fairly new venture headed by John Sculley, Ex-CEO of Apple, has made its way to India with two devices that will compete in the low-to-mid-range smartphone market. The company is hoping to win over Indian consumers with a focus not just on technology, but also style, which it believes is lacking in the lower-end segments.
The Octopus S520 and Wolverine S501 are the two devices launched by Obi in India, and are priced at Rs 11,990 and Rs 7,850 respectively. The two devices will be available initially on eCommerce giant Snapdeal's online store, similar to what new entrants like Motorola, Asus and Xiaomi have done.
Octopus S520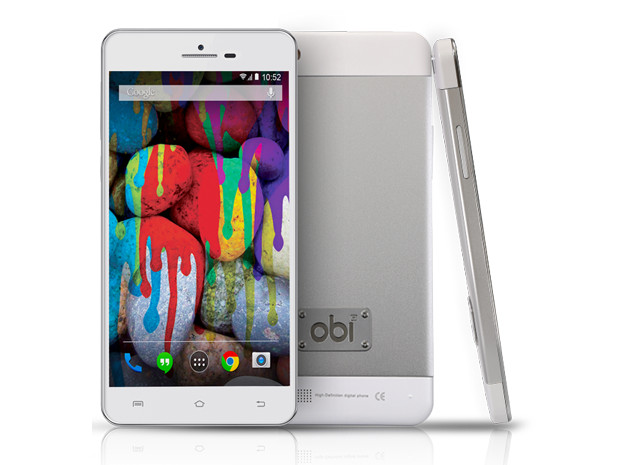 The Octopus S520 is Obi's answer to the Moto G, sporting a 5-inch HD (720p) display and is powered by a 1.7GHz MediaTek quad-core processor. The device gets 8GB of onboard storage, expandable up to 32GB via a microSD card, and 1GB of RAM. The S520 runs on Google's Android 4.4 KitKat mobile OS, which doesn't seem to be excessively skinned like a lot of its competitors.
In terms of imaging the Octopus S520 gets an 8MP primary camera at the rear and a 2MP front facing shooter. Powering all that hardware is a 1,800mAh battery, which considering the 5-inch screen the device sports, seems rather small. There's no word yet on the battery life figures, so we're just going to have to wait and see how the device performs.
Part of that stylish package Obi wants to deliver comes as a sleek minimalist design, with the S520 measuring in at just 8.4mm thick. The device sports a metallic trim, but it isn't clear if the device makes use of any real metal in its construction. The Octopus S520 trumps heavyweights like the Moto G in a few departments, but it's real world performance is yet to be tested.
Wolverine S501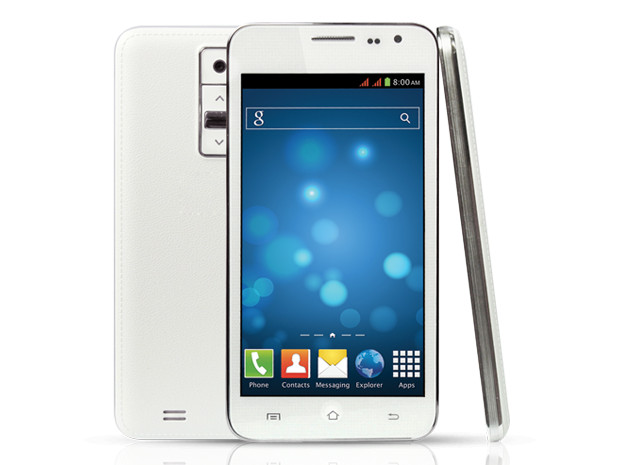 The Wolverine S501 is the cheaper of the two devices to come from Obi, but sports a large 5-inch display with a lowly FWVGA (480x854 pixels) resolution. The device is powered by a 1.2GHz dual-core MediaTek processor, coupled to 1GB of RAM. Unlike the S520 however, the Wolverine runs on Google's outdated Android 4.2 Jelly Bean mobile OS, that steals it of some of its charm.
The S501 features a 5MP autofocus camera at the rear and a VGA camera module up front. Internal storage stands at a scant 1.2GB which is user accessible, but the device does feature support for microSD cards up to 32GB. The device is again powered by a rather small 1,500mAh battery, which might not be able to make it through an entire day on a single charge.
When it comes to design, the Wolverine looks like a cross between what Samsung and LG are doing. The device features a faux leather back, that reminiscent of the S5 and features the home and volume buttons at the rear, like the LG G2 and G3. While the low-end market lacks any really good looking smartphones, the least we can say about the S501 is it will fit in well, but is nothing outstanding.
TAGS: Obi, Octopus S520, Wolvarine S501, budget smartphone, India