LG To Unveil Its L Fino & L Bello Budget Smartphones At IFA 2014
The devices will inherit some great features from LG's flagship device, bringing them to budget conscious buyers.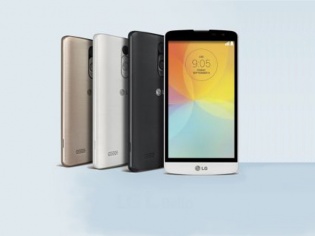 LG has announced that it will unveil two new smartphones – L Fino and L Bello - at IFA 2014 in Berlin, aimed at more budget conscious buyers. Both devices will carry features from the company's G3 flagship, including the Gesture Shot, Knock Code, QuickCircle Case and a front camera light.
The two devices will be launched globally, but the company was mum about the exact launch date and the pricing of the two devices. While its great to see features that make the G3 such a great phone trickle down to lower price brackets, LG seems to have fumbled in a few departments.
LG Fino
The LG Fino is the smaller of the two devices, featuring a 4.5-inch 800x480 pixel display, that makes for a lowly pixel density of 207 ppi. The device will be powered by a 1.2GHz quad-core processor coupled to 1GB of RAM. Internal storage will stand at 4GB, while there's no word just yet on the option for expandability.
Rounding up the Fino's specs will be an 8MP primary camera and VGA front facing shooter. The device will be powered by a 1,900mAh battery and will run on Google's Android 4.4.2 KitKat. Just going by the specs, the LG L Fino will go up against the Moto G and Lumia 630, meaning the company has a touch fight ahead of itself.
LG Bello
The LG Bello on the other hand features a larger 5-inch 854x480 pixel display, that makes for an even lower pixel density of 196ppi. The device will be powered by a 1.3GHz quad-core processor coupled to 1GB of RAM again. Internal storage stands at 8GB, and like with most LG phones, there should be a microSD card slot.
The Bello will come with the same 8MP primary camera (on paper at least), but the front facing shooter will be a 1MP type. The device will also get a larger 2,540mAh battery, presumably to power the higher resolution (not really hi-res) screen.
While the screen on the LG Fino may get by as being just fine, the Bello's low-res 5-inch display could put off quite a few buyers. Large screen phones are big with people who want to consume media on their devices, but LG's device definitely will not keep up with the competition.
TAGS: LG, L Fino, L Bello, LG G3, budget smartphone, Moto G, Lumia 630