Rumour: iPhone 6 May Come With A 828 x 1472 Pixel Display | TechTree.com
Rumour: iPhone 6 May Come With A 828 x 1472 Pixel Display
Files found inside the Xcode SDK point to a higher resolution than expected.
Apple may keep its iPhone a complete secret, but that does not prevent fans from seeking out clues about the details. This time around, 9 to 5 Mac reports that the files within the Xcode SDK which is used to develop apps for iOS, shows that the new iPhone 6 may sport a display resolution of 828 x 1472 pixels.
Its all speculation (that's all we can do for now) but the theory does make some sense. A file in iOS Springboard was optimised for a display resolution of 414 x 736. While this may not seem like much, its is indeed normal for the SDK to parse the hardware resolution via point values, which may end being 2X the original number.
Going by theory that Apple may go for 3X the 414 x 736 value, we would end up with 1242 x 2208, which is overkill even for the rumoured 5.5 inch version of the iPhone 6. But for the 4.7 inch model which will surely make it; 2X the value works out to 828 x 1472. This results in a 360PPI 'Retina' certified display by Apple.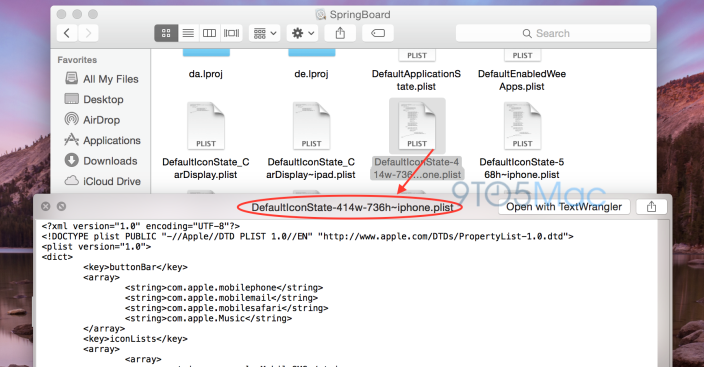 Earlier rumours did point to the iPhone 6 having a display resolution of 960 x 1704 pixels, which would scale well without losing high-quality imagery and graphics found in many apps. Indeed Apple knows that its not worth working with overkill specs, something that Android does very proudly and suffers the necessary side-effects as well.
TAGS: Mobile Phones, Hardware, iOS, Apple, iPhone 6