HTC One M8 For WP's Store Display Materials Show Up Online | TechTree.com
HTC One M8 For WP's Store Display Materials Show Up Online
A clear sign that there is indeed not much left to leak.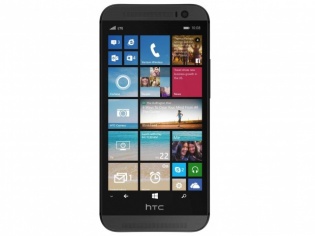 We are just a work day away from the launch of HTC's second take at Windows Phone with the 'HTC One M8 for Windows Phone' (WP). The handset has leaked a number of times via images and now it seems that all that was left to leak were the promotional display banners, which just showed up online. One thing that the cut outs confirmed is that the HTC One M8 for WP will not be special, but again special in a way. Confused? Read on.
The handset that will be launched in New York, a few hours from now will not be a special one since HTC has managed to simply load up the handset with Windows Phone 8.1. Meaning that there is no special hardware inside that would drive users from other platforms to it (especially Android). What this also means is that this is basically HTC's gift to the Windows Phone world in the form of a premium metal-clad smartphone.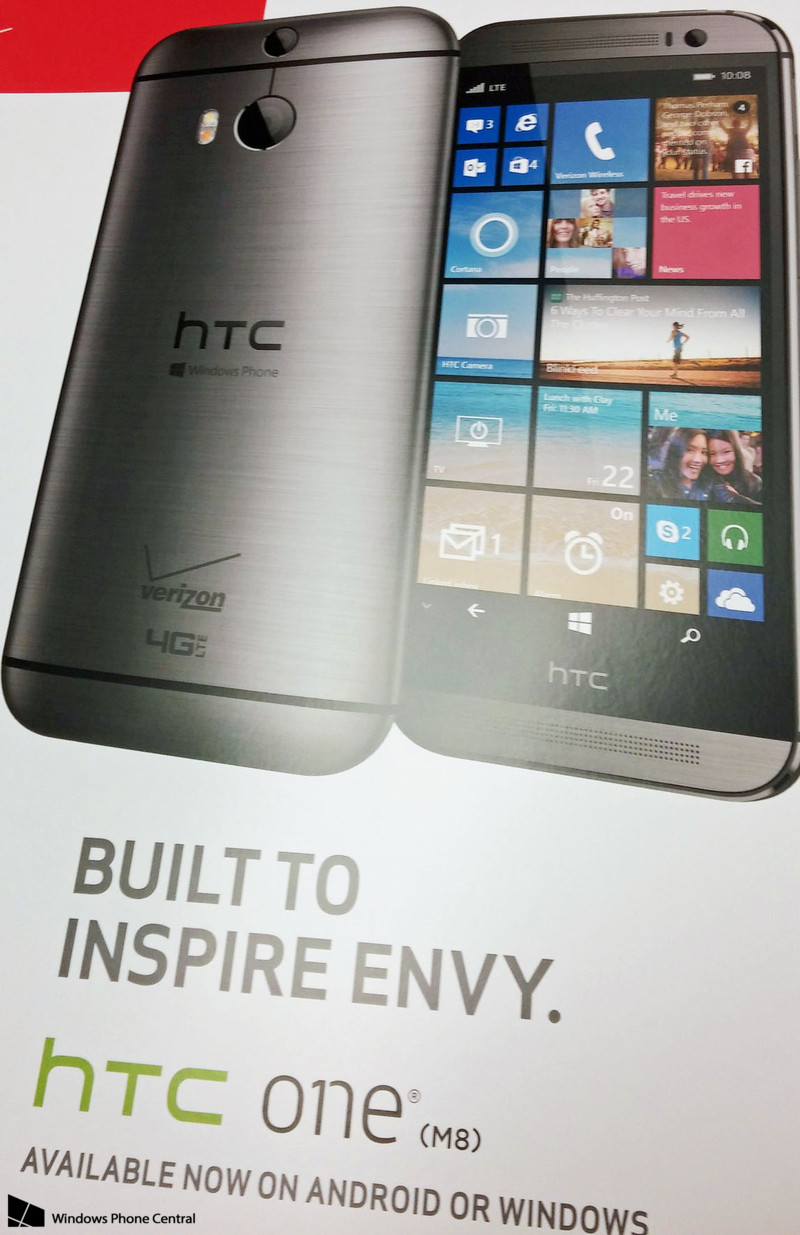 Again this is special in a way, because this is probably the first time where the exact same hardware copy of an Android phone is used to run Windows Phone. This does give rise to rumours of a dual boot OS, but the poster clearly confirms that it is anything but that. HTC is simply marketing the HTC One M8 as hardware that comes with two software options for Verizon users.
Hopefully the rest of the planet gets to taste the new mix from HTC as well.
TAGS: Mobile Phones, Windows Phone, HTC One (M8), HTC