Lava Could Overtake Karbonn As India's Third Largest Smartphone Maker | TechTree.com
Lava Could Overtake Karbonn As India's Third Largest Smartphone Maker
Add to the mix an incredibly well performing Motorola and you have the perfect recipe for carnage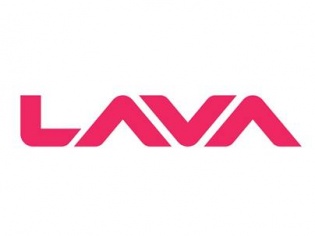 The one thing that stares at you in the face when you take a look at the Indian smartphone market is – it's led by a Korean, followed by a flurry of indigenous manufacturers. Given the pace of growth, those positions could very easily be shuffled, especially with the growing competition from newcomers.
While the battle for the number one spot is being fought by Samsung and Micromax, it's the fight for third place that's drawing most of the attention for now. Karbonn seems to be going nowhere, and data from IDC reveals that the gap between the company in third place and Micromax in second place has widened.
Karbonn's market share stood at 8 percent in the second quarter of 2014, but Lava is closing in fast with a market share of 6 percent. To add to the company's misery, Motorola is in a close fifth spot with a 5 percent market share, but is growing at a much faster pace than both the companies in front of it.
Unless Motorola has a few more tricks up its sleeve, it will find it hard to leapfrog Lava, but given sufficient focus on the market, that is a possibility. On the other hand, if Karbonn isn't able to grow quickly, Lava could very easily overtake it by the end of this year.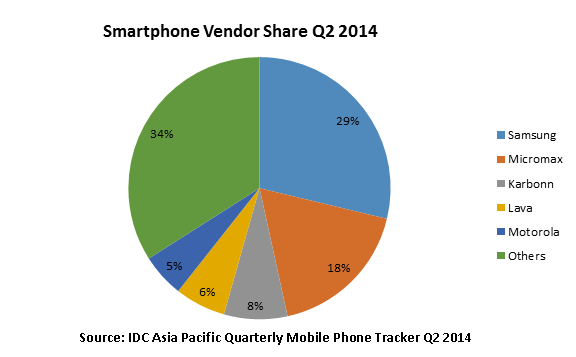 That said, Lava is currently in a tight spot, or to put it more precisely could be in a tight spot once Google rolls out its Android One program. Micromax, Karbonn and Spice are the three manufacturers chosen for the initial launch of the program, leaving Lava to fend for itself. The company has answered this by developing its own highly customized version of Android called Hive, but it is to be seen if consumers actually take to this.
With over 71 percent of the Indian mobile market being made up of feature phones, the potential for growth in the smartphone market is huge. The fact that entry-level smartphones are pushing the price barrier ever lower, is only fueling the growth of the segment. It's no wonder then that companies like Google and Mozilla are more interested in capturing the sub-$100 market in India than push for innovation in more premium segments.
TAGS: Lava, Karbonn, Motorola, Indian Smartphone Market, Android One