Samsung Will Unveil Its VR Headset Alongside The Galaxy Note 4 | TechTree.com
Samsung Will Unveil Its VR Headset Alongside The Galaxy Note 4
Being simultaneously unveiled on September 3, it's pretty clear that Samsung's VR headset will support the Note 4.
Samsung has been looking at several ways to boost its smartphone sales, and is building a hardware ecosystem centered around the smartphone. Smartwatches and fitness trackers were the first step, but it's becoming pretty clear that virtual reality headsets will be next.
According to TheVerge, Samsung will show-off its very own virtual reality headset at an event on September 3, where the company is also expected to unveil the Galaxy Note 4. The headset – codenamed "Project Moonlight" is similar to Google's Cardboard concept, and utilizes a smartphone for its display and computing power.
It has been previously reported that Oculus could be working along with Samsung for developing the software required to create an immersive world. Some newer versions of the Rift headset make use of the display from a Galaxy Note 3, which could point at a partnership between the two firms.
As seen with the Oculus Rift, the ultra-high resolution screens on smartphones are more than capable of rendering a virtual world. Moreover, the plethora of sensors housed in a phone can accomplish the orientation requirements of a VR headset.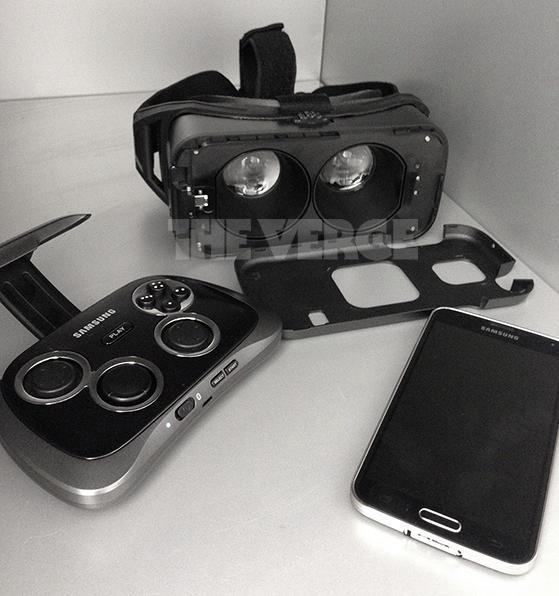 In the image, the Samsung headset is seen alongside a Galaxy S5, but given the positioning alongside the Note 4, TheVerge is almost certain the wearable will be compatible with the handset. The Project Moonlight headset appears to have a focus dial, and may use a Micro USB connector to communicate with the phone.
Apart from there, there appears to be a plastic lid which will be used to hold the phone in place at the front of the headset. Earlier reports have also stated that there could be some sort of trackpad or buttons for users to control their smartphones while inside the headset, but the latest leak doesn't confirm this.
More details of Samsung's VR headset should emerge at the event on September 3, which the company will host simultaneously at New York and at the IFA trade show in Berlin.
TAGS: Samsung, Project Moonlight, virtual reality, Headsets, Oculus Rift, GALAXY Note 4