Cortana To Make The Jump To Desktops With Windows 9 | TechTree.com
Cortana To Make The Jump To Desktops With Windows 9
The personal assistant will reside in a small-ish window on your future desktop, answering your every question.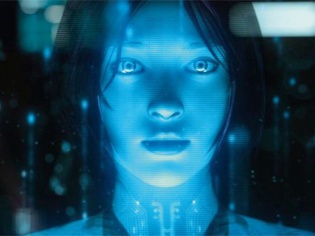 Microsoft unveiled Cortana for mobile devices with the Windows Phone 8.1 update, but new reports suggest that the digital voice assistant is destined to reach desktops through Windows 9. Neowin claims the software is already 'up and running' inside test builds of Microsoft's next desktop OS, and its performance is continually improving.
According to the report, Cortana will make its desktop debut with Windows 9 (referred to as Windows Treshold) which will be launched in spring 2015. The tool will take the form of a simple app that will open up the digital assistant where users will be able to type in or verbally ask questions inside a small window.
Cortana for desktop versions of Windows isn't a fullscreen app like that on mobile, and instead is built into a small window that can be easily accessed. However, that could all change between now and the actual launch of Windows 9, the preview version of which is expected to be out before the end of 2014.
News of Cortana coming to Windows desktops comes soon after reports claimed that Apple is planning to move Siri from iOS to OS X software. The reports cited a patent filed by the company in 2012, which were granted to it recently. Google too has been incorporating Google Now into its Chrome browser for desktops and on its Chrome OS.
Microsoft is pushing hard to make Windows 9 more desktop friendly, moving away from the touch-reliant interface of Windows 8. However, with the inclusion of features like Cortana, the company is trying to make the shift for users between desktops, tablets, and smartphones seamless.
TAGS: Microsoft, WIndows 9, Cortana, voice assistant, Desktops