Google May Release HUD Glasses This Year | TechTree.com
Google May Release HUD Glasses This Year
Android-based wearable computer expected to be priced up to $600.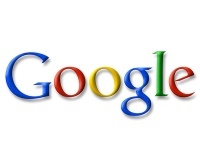 According to a New York Times report, Google will release heads-up display (HUD) glasses by the year end. This rumour seems credible, because the eagle-eyed chaps at 9to5 Google have been on the trail of this secret project for the past three months. The report cites "several Google employees familiar with the project" and reveals that the HUD glasses will be Android based. It estimates these sci-fi-grade gizmos to be priced in the smartphone range, which it considers to lie somewhere between $250 and $600 (Rs 12,500 and Rs 30,000 approx). Apparently, this endeavour involves Google's Sergey Brin as a "key leader", in addition to Latitude creator Steve Lee.

Reportedly being developed at the Google X labs (Google's own skunkworks), these HUD glasses are said to feature a low-resolution camera that overlays relevant information on real-world objects in your field of vision. This augmented reality trickery will be made possible with motion and GPS sensors mated to smartphone-grade hardware and fed with 3G or 4G internet connectivity.

"The navigation system currently uses a head tilting to scroll and click", wrote 9to5 Google's Seth Weintraub, who has been chasing this story since last year. "We are told it is very quick to learn and once the user is adept at navigation, it becomes second nature and almost indistinguishable to outside users", he adds, explaining that controlling the HUD system is expected to be very intuitive.

For those new to the pure kickassery of HUD systems, an AH-64 Apache attack helicopter can detect and classify more than 128 targets, prioritize the 16 most dangerous ones, and transmit the info to the pilot's helmet-mounted HUD. The pilot or the gunner can then use their HUDs to simply look at targets and shoot them down.

Although Google's man-portable HUD system can't shoot Hellfire missiles, it can be used to read product barcodes at departmental stores to instantly know exactly how much Croma is ripping you off over Flipkart's price.

Check out this video if you still don't get what an HUD is:


Considering that these HUD glasses are Android-based, eventually we may have crazy apps that can measure people's pupil dilation to gauge if they are lying, and more. As you can see, the sheer promise of a competent HUD system mated to a smartphone-like platform is limitless. Let's hope this actually sees the light of the day.