Samsung To Launch Gear Solo Smartwatch With Galaxy Note 4 | TechTree.com
Samsung To Launch Gear Solo Smartwatch With Galaxy Note 4
Gear Solo is expected to be a standalone device and will have a SIM card slot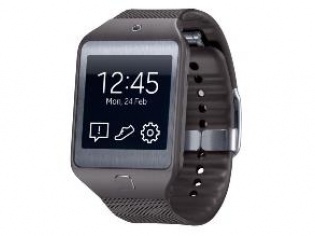 While all the eyes are set on the Samsung's Galaxy Note 4, which is expected to rival Apple's iphone 6, there are indications that the company may release a smartwatch named Gear Solo at the IFA 2014 next month.
According to Korean publication Yonhap News, the company is all braced for the smartwatch's launch. While the company already has three other smartwatches – Gear Live, Gear 2 and Galaxy Gear – this one is expected to be slightly different.
Unlike the present wearables, the Gear Solo is expected to support a SIM card and this means there will be no need to pair with your smartphone. Basically the device will be standalone and one can make calls from the smartwatch itself.
This might make it one of the most expensive smartwatch in the business and according to reports it will be showcased on Sept. 4, which is a day after Note 4's launch on Sept. 3.
It is still not known whether it will run on android or Samsung's home developed Tizen software. It is also expected to come in with 3G connectivity.
TAGS: Samsung, GALAXY Note 4, wearable, Gear Solo, IFA 2014