Google To Introduce Multiple Accounts On Smartphones With Android L
The feature should allow users to child and nosy-roommate proof their smartphones.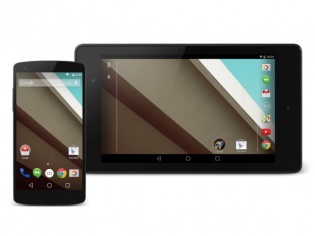 Having the ability to create multiple accounts on PCs and tablets is a given, but Google could soon extend the functionality to its smartphones. The feature is expected to be a part of the upcoming Android L software, as indicated by a post on the company's official developer forum.
A question was posted by a member asking if Google was working on bringing multiple accounts to smartphones and enabling restrictions on accounts for children. A prompt reply by a Google project member simply stated, the development team has implemented this feature and it will be available as a part of the next public build."
While the answer is devoid of any specifics, it does seem that Android L will bring the option for creating multiple accounts on smartphones. Android-powered tablets already have the feature to create multiple accounts, helping users keep at bay their intrusive room-mates and also avoiding any child related app purchase scares.
Having the ability to turn off specific apps and restricting access to things like your personal information such as photos and mail is invaluable. It might not be the biggest change to come with Google's Android L, but it sure is a sensible one.