WhatsApp Rolls Out Support For Android Wear With Latest Update | TechTree.com
WhatsApp Rolls Out Support For Android Wear With Latest Update
Tired of just being able to view and clear notifications on your smartwatch? Now reply to messages by talking to your wrist.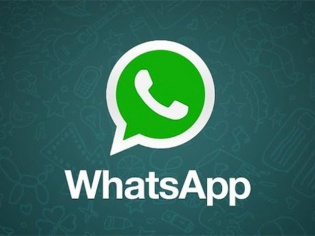 If you were one of those who jumped into the Android Wear bandwagon early on, chances are you're tired of just being able to view and clear notifications from your wrist. That said, you might want to check out the new beta update of WhatsApp messenger, which comes with official support for your Android Wear device.
Despite having over 500,000 active monthly users, WhatsApp isn't particularly popular in the US and other European nations. It's a whole different story in places like India and Brazil however, where the app has pretty much replaced the age old SMS.
New features that are included with the update include stacked notifications, complete preview of messages and most importantly the ability to reply with voice. This will allow any Android users of WhatsApp sporting an Android Wear smartwatch to see multiple notifications right from their wrist, and if necessary dictate replies right from their wrist.
The update isn't exactly a beta build, but the new version of the software hasn't been uploaded onto the PlayStore. The company hasn't really publicized the new features arriving with the update either, but impatient users can however download the update right from the company website.
TAGS: WhatsApp, Android Wear, smartwatch, wearable, instant messaging