Lava To Go The Xiaomi Way With Highly Customised Android | TechTree.com
Lava To Go The Xiaomi Way With Highly Customised Android
The decision to move away from stock Android comes in the wake of Google's Android One program.
Indian smartphone manufacturer Lava is all-set to unveil its highly customized version of Android OS called Hive, which will feature in its upcoming Xolo Play 8X-1000 smartphone. The company is hoping to take on Google's blitz of Android One powered devices with Hive, offering a consistent experience to users.
Lava isn't one of the homegrown manufacturers Google is working together with on the Android One program. The company will instead try its hand at creating its own custom UI, similar in concept to Samsung's TouchWiz, Xiaomi's MiUi and HTC's Sense.
"Lava has developed the entire custom ROM and UI by itself. We will be going out in a Xiaomi kind of direction. Xiaomi has a custom ROM and they try to push a lot of content and they try to keep their users more engaged," said SN Rai, co-founder of Lava Mobile, according to an Economic Times report.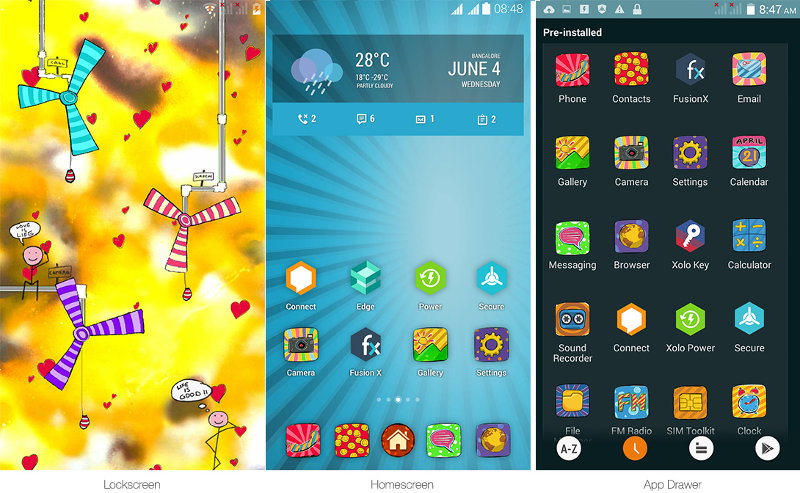 Manufacturers have developed custom software based on Android OS in order to differentiate their devices from the rest of the market. In some cases it works, as with HTC's Sense, but there have also been failures such as Samsung's TouchWiz, which has recently been targeted for the lack of thought put into it.
Lava does run the risk of ending up with a badly designed UI and buggy experience, but with the wake of competition from Android One, it's the only factor that could keep the customers coming. The company is also looking to license its Hive platform to other interested manufacturers.
"With Android One, Google is trying to control the user experience. They will have the actual advantage with consumer behaviour insights. Under the Android One project, Google is not allowing smartphone players to change anything," added Rai.