Motorola Passes Nokia To Become India's 4th Largest Smartphone Seller
Motorola is all set to overtake Karbonn next, but will Xiaomi keep the company from achieving that dream?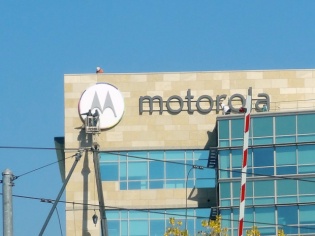 Less than six months after marking its re-entry into the Indian market, American company Motorola is now the fourth largest smartphone seller in the country, according to research firm Canalys. The company registered higher sales than giant Nokia in the quarter that ended June 30, further depressing Microsoft's hold on the Indian market.
Motorola shipped 955,650 smartphones in the three months that ended June 30, as opposed to 633,720 smartphones sold by Nokia. The Microsoft owned company did have the edge in the January to March period, shipping 583,160 units compared to Motorola's 379,310 units, but that boils down to the latter company's entry into the market in mid-February.
Samsung still maintains the lead in the Indian smartphone market, followed by homegrown brands Micromax and Karbonn, shipping 4.4 million, 3.1 million and 1.07 million smartphones respectively in the June quarter. It's clear that Motorola lost out to taking the third spot by by a very small margin, and if the company is able to maintain growth, it could very well be possible in the current quarter.
"Motorola continues to see tremendous momentum in India. We're delighted that our phones are receiving an overwhelmingly positive response from Indian consumers," said Amit Boni, Motorola India head, according to an Economic Times report.
In the first half of 2013, Motorola has sold 1.33 million smartphones in the country, beating Nokia which managed to sell just 1.21 million devices. The former company even kicked off the trend of salling exclusively through the online route in India, which other manufacturers have now copied.
While Motorola's rise to fame is the stuff of legends, it's not going to be a walk in the park for the company to maintain its growth. Chinese manufacturer Xiaomi is creating shockwaves in the Indian market with its new line of devices, ushering in troubles not just for Motorola, but also for homegrown manufacturers Karbonn and Micromax.
[Also read: Xiaomi's Mission Impossible: Becomes 5th Largest Phone Manufacturer]
The other threat for Motorola comes from of its former owner Google, who has tied up with Micromax, Karbonn and Spice to bring its Android One platform to India. Sensing the competition from Xiaomi, the American company along with Flipkart slashed the rates of the ultra-popular Moto G by Rs 2,000 last week.
Xiaomi has become the fifth largest smartphone manufacturer globally, but that's largely due to its popularity in its home market. In India the company has faced trouble keeping up with consumer demand, a problem which if not addressed quickly could hurt the company as opportunistic competitors look to fill the void.
TAGS: Motorola, smartphones, Indian Smartphone Market, Nokia, Xiaomi