Amazon Fire TV Now Available In India
One can get access to TV shows, movies, videos, music and games through a set-top box.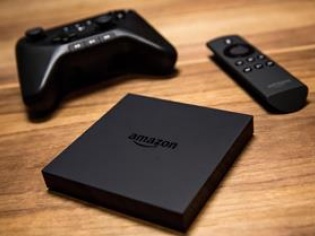 A few days after Amazon pumped $2 billion into its online store, its Amazon Fire TV is entering the Indian market. Surprisingly, instead of selling it through their portal at Rs. 9,190, it will be sold by Shopyourworld.com.
If you are one of those who love to log in to YouTube and watch the sitcoms or movies, this is the product for you and is aptly called 'media streaming set-top box.'
The box is powered by Snapdragon quad-core processor with a dedicated Adreno 320 graphics engine and 2 GB storage memory, which transforms an HDTV into a world of online entertainment.
Biggest positive is that one will get legal access to the TV shows, movies, videos, music, games, photos and exclusive features like voice search, ASAP and FreeTime. As a bonus, the Fire TV combines subscriptions with Amazon's massive digital library, which allows its users the freedom to rent videos and movies.
The box has HDMI ports and can stream content up to 1080p HD with Dolby Digital plus 7.1. Considering that video piracy is big industry in India, there will be a doubt about how many of them are ready to pay for what they watch on a TV.
Meanwhile, it also uses internet to download the videos and considering the bandwidth and the prices in India, Amazon may find it tough to penetrate the market and this might be one of the reasons for selling through some other website.
While the games are also available on Amazon, the set-top box due to its configuration does not support high-res games and if you are looking to play only games, then this is not for you.
TAGS: Fire TV