Amazon Announces Investment Of $2 Billion In Its Indian Marketplace
The news comes just a day after Flipkart announced it raised a massive $1 billion in its latest round of funding.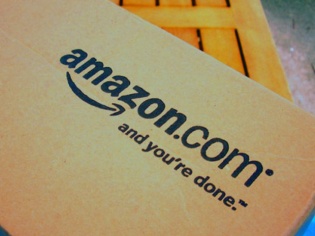 Just a day after India's leading online retailer Flipkart revealed that it has raised a massive $1 billion in its latest round of funding, Amazon has upped the ante by announcing it will invest $2 billion in its Indian marketplace. The move is considered by many as a way to gain the attention of the country's 243 million Internet users, and is the latest battle unfolding in the war for Indian e-commerce supremacy.
Justifying Amazon's move, founder Jeff Bezos said, "At current scale and growth rates, India is on track to be our fastest country ever to a billion dollars in gross sales." The stats may in fact be true, with the country's e-commerce market growing by a massive 88 per cent in the year 2013 to approximately $16 billion.
Flipkart and Amazon have been engaged in battle for quite some time now, and with the influx of cash have supposedly pulled away from the competition. Even the acquisition of fashion portal Myntra by Flipkart was a way for the company to scale up faster than the cash rich Amazon.
Both companies claim to be India's largest online marketplace, with Flipkart saying it has over 22 million registered users and makes 5 million shipments each month. Amazon on the other hand hasn't yet revealed figures suggesting the size of its Indian business, but claims it has 17 million listed products in its store.
The third major player in the Indian e-commerce space is Snapdeal which is backed by eBay. The company has so far raised close to half a billion dollars, but right now that's no where near what Amazon and Flipkart are investing to grow their businesses in India.
With the e-commerce industry in India expected to hit $56 billion by the year 2023, the only thing that's certain is that more players will want in on the action.
TAGS: Amazon, Flipkart, E-Commerce, Snapdeal, Myntra