App Downloads Likely To Cross 9 Billion In India By 2015
The paradigm shift came in during the Lok Sabha elections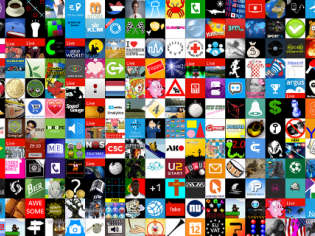 Being one of the fastest growing smartphone markets in the world, it is obvious that India is one of the largest base of app dowloaders. In what is a good news for the Indian app developers, the number of downloads is expected to be around nine billion by 2015, according to a recent study.
in 2012, downloads were 1.56 billions and the study was jointly conducted by the Associated Chambers of Commerce and Industry of India (Assocham) and Deloitte said it will be a compound annual growth rate (CAGR) of about 75 percent.
Apparently the paradigm shift was brought by social media campaign during the 2014 Lok Sabha election, where 29 million people made 227 million interactions on Facebook.
It said about 60 million tweets were posted from the day the polls were announced to the day balloting ended.
"Mobile TV registered a 400 percent growth rate in viewership for the country's largest telecom companies as more Indians watched TV on the go. YouTube, the most popular video app is accessed by 35 percent of smartphone users who spend almost 1.5 hours a month on it," Assocham secretary general D.S. Rawat said.
The share of video in internet data traffic is expected to rise from 41 percent in 2011-12 to 64 percent in 2016-17.
TAGS: Apps