Proof That Microsoft Did Indeed Scrap The Surface Mini Emerges | TechTree.com
Proof That Microsoft Did Indeed Scrap The Surface Mini Emerges
While the true reason for scrapping the Surface Mini isn't known, Microsoft was infact close to launching an iPad Mini competitor.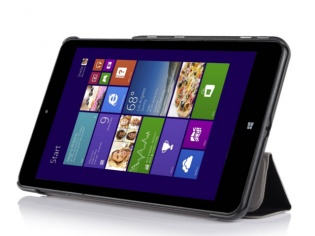 Microsoft reportedly scrapped the Surface Mini just ahead of its launch alongside the Surface Pro 3, but there hasn't been any official word confirming this so far. Burried deep inside the company's most recent earnings report, TechRadar seems to have found a line that serves as proof of the device's ill-fated existence.
"Current year cost of revenue included Surface inventory adjustments resulting from our transition to newer generation devices and a decision to not ship a new form factor," read the report.
Soon after Microsoft didn't unveil the Surface Mini, reports suggested that the device was scrapped last minute as it couldn't differentiate itself from what partners such as Dell were already selling. The Mini is rumoured to have featured a 7-inch display, and would have gone on to compete with the iPad Mini.
The Surface line of tablets are in no way successful at the moment, with Microsoft's share of the tablet PC market being quite small. However, the company isn't looking at selling large volumes of the devices just yet, but instead using them as a benchmark which the company's partners making Windows tablets would follow.
It makes perfect sense for Microsoft to have scrapped the 7-inch Surface tablet because it wasn't too different from something Dell is already doing. Still, we're still keeping our fingers crossed to see a Windows-powered tablet from Microsoft that can challenge the Apple iPad Mini.
TAGS: Microsoft, Surface Mini, Tablet, Windows, iPad Mini