Apple Reports A 12% Growth In Profits Thanks To Strong iPhone Sales | TechTree.com
Apple Reports A 12% Growth In Profits Thanks To Strong iPhone Sales
The growth also offset the 9 percent drop in iPad sales - Apple's biggest black mark.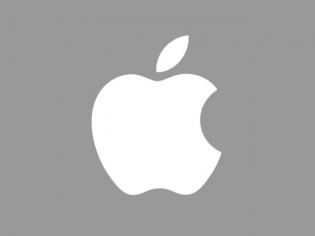 Tech giant Apple has reported a profit of $7.7 billion for the June quarter, up by 12 percent compared to the same period last year. The growth was driven by strong iPhone and Mac sales, which helped offset the falling numbers of iPad shipments.
Apple said that it sold 35.2 million iPhones in the three month period that ended on June 28, a 13 percent growth when compared to the 31.2 million units sold in the year ago period. However, given Apple's longstanding tradition of not breaking up iPhone sales into various models, it's not fully known where the growth came from.
The company added that sales of the iPhone grew by 48 percent in BRICS countries (Brazil, Russia, India, China and South Africa). This dispels the criticism Apple has faced in the past that it has been unable to grow its presence in developing markets.
The black mark on Apple's portfolio was undoubtedly the iPad range of tablets, with sales falling by 9 percent in the quarter to 13.3 million units. The large-screened mobile devices from Apple could take a further tumble in the near future if rumours of a 5.5-inch iPhone 6 are indeed true.
For the last two years Apple has traditionally launched new iPhone variants in the month of Setpember, and analysts expect the company to keep to the same schedule with the new version. If rumours of delays in production are true however, that could change.
According to a WSJ report, Apple has placed an order of 70 to 80 million iPhones in both sizes for the year 2014. That number is far higher than last year's order for the iPhone 5s and 5c models, indicating that the company is expecting sales to be even greater this time around.