Google Maps Now Available In Hindi
The Search giant is targetting the hindi heartland of India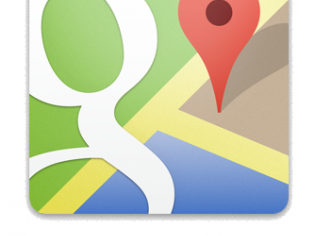 A few days after Google announced that it would recognize the Indian accent, now comes the Google maps in Hindi that will make it useful for the users locally and is expected to make it popular among the people in Hindi heartland of India.
This feature will be available for the desktop and android mobile phone users, who will be able to see Hindi names for cities, localities, important roads and routes as well as popular points of interest such as public parks and schools.
Launching the service, Suren Ruhela, Product and Program Management Director, Google, said, the service may be made available in regional languages based on the feedback of this initiative. He said that the service was a part of the company's global initiative to make maps more useful for users locally.
"We made maps useful across the user group whose needs are uniform. The new Google Map service is more useful and the user can take a virtual tour of a place where he wants to go and launching it in Hindi will give comfort to the Hindi users," he said.
The users need to enable Hindi as their preferred language on their devices to view Hindi name labels on the Maps. "By launching Google Maps in Hindi today, hopefully Indians can explore and navigate the world around them more easily, whether these are people who already use Maps to find their way around day-to-day or Hindi-speakers coming online for the first time," he said.
TAGS: Google