Google Sold Over 1 Million Chromebooks To Schools In The Last Quarter | TechTree.com
Google Sold Over 1 Million Chromebooks To Schools In The Last Quarter
Rock bottom pricing along with an improving ecosystem of apps has made the Chromebook a hit among educators.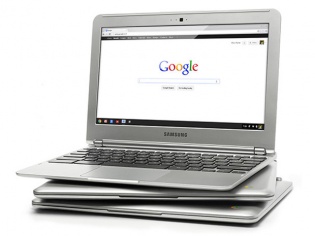 At its most recent earnings call, tech giant Google announced that it (along with its partners) had managed to sell one-million Chromebooks to schools in the last quarter. Given that global PC sales stood at 76 million units during the same period (according to Gartner), it seems that Google may have just hit the jackpot.
Google's Chrome OS has been widely criticised for lacking features, with analysts being skeptical if users would buy a PC just to run a browser. To some extent those claims have been true and Chromebooks didn't really catch on immediately.
Over time however, Chromebooks have been getting a lot more useful with several new apps and Google services making the devices more relevant. The device obviously will not meet the demands of users requiring softwares like Photoshop, but Google isn't targeting them anyway.
In the US and other developed markets, the iPad has long been the favourite device for educators and students still prefer them over Chromebooks. However, there has been one major problem with the iPad – it is far more expensive than the $200 Chromebook.
Microsoft is also weary of how important the low-end laptop segment is and recently announced that it is working with manufacturers to roll out devices in the $200 price bracket. If the company can deliver on the experience, the Chromebook could once again be doomed, given the far more frugal nature of Windows OS.
TAGS: Google, Chromebook, Laptops, Microsoft, Windows