Google And Samsung Loggerheads Over The Future Of Wearables | TechTree.com
Google And Samsung Loggerheads Over The Future Of Wearables
Google CEO Larry Page supposedly confronted Samsung over its decision to further invest in Tizen OS for wearables.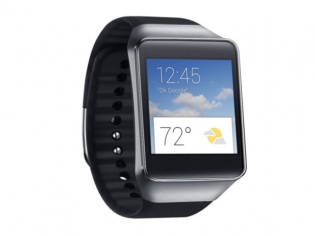 Google's unhappiness over Samsung's excessive customisation of Android has been apparent for some time now, but it seems that the issue has spread to the realm of wearables too. According to The Information, Google's CEO Larry Page confronted Samsung over its decision to further invest in Tizen OS for powering wearables.
Samsung-made smartphones account for two-thirds of all Android smartphones sales, so Google has had its hands tied to demand its terms. The smartwatch market on the other hand is still in its nascent stages and Google is keen on tying down its largest hardware partner to Android Wear.
The Gear Live was Samsung's first Android Wear device, and one of only two devices running on Google's custom wearable platform currently on sale. The Korean manufacturer however also sells its Galaxy Gear range of devices running on its own Tizen OS and has no plans to stop doing so.
According to the report, Google had asked Samsung not to enter the wearables market until Android Wear was ready to ship, however Samsung did not agree to the deal and sunk its hands in early. Google has locked manufacturers from customising Android Wear, which could be the prime culprit of the tension.
Pressure from Google is also rumoured to be the reason Samsung's Tizen powered smartphone has been delayed for so long. While the company's smartphone sales have been falling, it's still far too big for Google to ignore and currently the root of a major headache for the tech giant.
TAGS: Google, Samsung, Android Wear, Tizen, Gear Live, Galaxy Gear