Not Every iPhone 6 Will Sport A Sapphire-Coated Display | TechTree.com
Not Every iPhone 6 Will Sport A Sapphire-Coated Display
If you were wondering that an OIS camera will be the only deciding factor when choosing an iPhone 6, think again.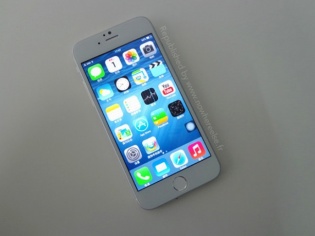 Reports are now pouring in from Taipei stating that not all of the upcoming iPhone 6 models will feature the sapphire-coated display that the everyone is excited about. JP Morgan outed a report which said that Apple will not be able to ramp up production of such displays; meaning that not all iPhone 6 handsets may have it. Apparently the tech giant from California will not be able to produce enough displays to fit onto all the models so our best guess is that it will be reserved for the high end models only.
Since Apple does not launch smartphones with varied chipsets (iPhone 5s and 5c), our best guess indeed points to the more expensive high capacity models (128 GB for this year) will come with the sapphire-coated displays. This makes sense since the sapphire coating process for displays does not come cheap either at 45 USD instead of the older 10 USD Corning glass. Again, that goes against the rumours that this year's iPhone 6 will indeed cost the same as last year's 5s model.
[Also See: iPhone 6's Sapphire Glass Survives Extreme Stress Test]
The last rumour from which we heard about hardware differentiation, came in the form of OIS being available only for the 5.5 inch iPhone 6. While that may indeed be due to space restrictions, it still makes sense as photo-buffs would indeed want a bigger screen while clicking and showing off their photographs as well.
Sapphire-coated displays will pick up production in the coming year as Asus , HTC and Xiaomi have shown a keen interest in the product. One thing to note here is that this is just speculation from a well-known analyst and hence should be taken with a grain of salt.
TAGS: Mobile Phones, iOS, Apple, Apple iPhone 6