Microsoft Pulls The Plug On Nokia's Experiment With Android | TechTree.com
Microsoft Pulls The Plug On Nokia's Experiment With Android
The move is hardly surprising, especiall since Microsoft told us about its low-cost Lumia smartphone plans.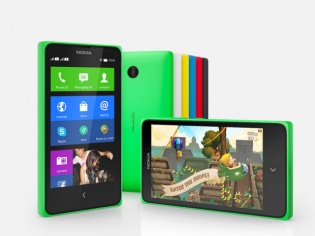 Microsoft's recently appointed CEO Satya Nadella announced that the company will be cutting 18,000 jobs over the next year, but the swing of his axe didn't just stop there. It has long been anticipated that the company would quash Nokia's Android smartphone dreams, and that's exactly what has happened.
The biggest chunk of job cuts will come from the Nokia Devices and Service team which will be integrated into Microsoft. Going along with the team will be the Nokia X range of devices, which will soon become Lumia phones running Windows.
The move is hardly surprising, since the Nokia X sort of became obsolete with Microsoft's plans to foray into the low-cost smartphone market. The devices which were unveiled just four months ago, to serve as stepping stones to Windows Phone devices, but like it or not benefited the company's chief rivals Google.
"We will be particularly focused on making the market for Windows Phone. In the near term, we plan to drive Windows Phone volume by targeting the more affordable smartphone segments, which are the fastest growing segments of the market, with Lumia," said Stephen Elop, executive vice president at Microsoft, and the father of the Nokia X.
Microsoft has recently been stressing on its plans to have a unified OS across all devices and platforms. The forked Android version that the Nokia X runs obviously got in the way of their plans, eventually leading to its premature demise.
The other thing Elop stressed on was enriching the Windows app ecosystem, which is a step in the direction of integrating the user experience on mobile, tablets and desktops. Google and Apple too are working on similar models, and rumours of the upcoming Windows 9 say it will be a truly cross platform OS.
Given that the Nokia X smartphones are so new, Microsoft will continue to support them, albeit transforming them to low cost Lumia devices, running on Windows.
TAGS: Microsoft, Nokia, Stephen Elop, Nokia X, Google, Android