Microsoft To Cut 18,000 Jobs Over The Next One Year | TechTree.com
Microsoft To Cut 18,000 Jobs Over The Next One Year
The lay-offs will be primarily among the tablet and smartphone staff which bulged after the Nokia acquisition.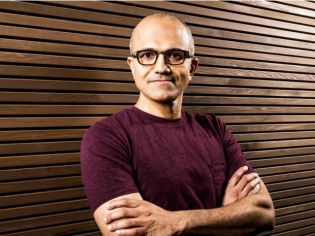 Tech giant Microsoft, under recently appointed chief Satya Nadella, is cutting up to 18,000 jobs over the next year, making it the largest lay-off in the company's history. According to WSJ, two-thirds of the cuts would come from Microsoft's tablet and smartphone division, which bloated after the recent acqusition of Nokia's handset division.
Microsoft will let go of 14 per cent of its workforce, which grew to 127,000 people after the Nokia deal was completed. Apart from staff overlap with Nokia, the company is cutting 5 per cent or about 5,500 people as an additional leaning measure.
The move according not Microsoft will boost the company's earnings by $1.6 billion over the next four quarters. The lay-offs also show us a glimpse of the future Microsoft Mr. Nadella wants to build, cleaning up the mess his predecessors left him.
Plans are underway to revamp the engineering team that Steve Balmer launched to create a television-like program for its Xbox gaming console. All work on Nokia smartphones powered by Android OS has also stopped, a move that has been anticipated for quite some time now.
Financial analysts are looking at the job cuts as a positive sign, partly because Microsoft isn't bleeding cash as is the case with most other large scale lay-offs. It is expected that the company will generate a $22.5 billion net income in the year that ended June 30.
"You can go on and on about strategy change," Mr. Nadella said at the Fortune magazine technology conference. "Unless and until we really, really change culturally, no renewal happens. So I'm very much focused on it."
Microsoft is all set to post its quarterly earnings report next week, with Nadella saying he'll detail the economic impact of the lay-offs and restructuring. While it was pretty certain that the company would restructure its newly acquired handset division, the extent of the job cuts does point that Microsoft could be in worse shape than we believe.
TAGS: Microsoft, Satya Nadella, Nokia, smartphones, Tablet