Download: Clarisketch For Android | TechTree.com
Download: Clarisketch For Android
Will help you explain things better over your smartphone.
Clarisketch wanted to solve one major issue that a lot of us face on a day to day basis. Explaining problems over the phone. This can be a daunting task depending on what you are talking about and even worse when the person you are talking to is not aware of the object in conversation.
Simply put, Clarisketch allows you to sketch things out while on a call, on the app and send it across to another person with a video recording of the same. So if you are looking at your new home and trying to figure out what to put where, you simply click a pic while on the call and start drawing things on your screen. It will definitely make things a lot clearer to the recipient when you send the video across.
What's better is that the recipient on the other end need not have the app installed and will be able to play the video via the smartphone browser as well. Indeed, a smarter way to explain things over a conversation rather than fighting it out and losing your mind over it.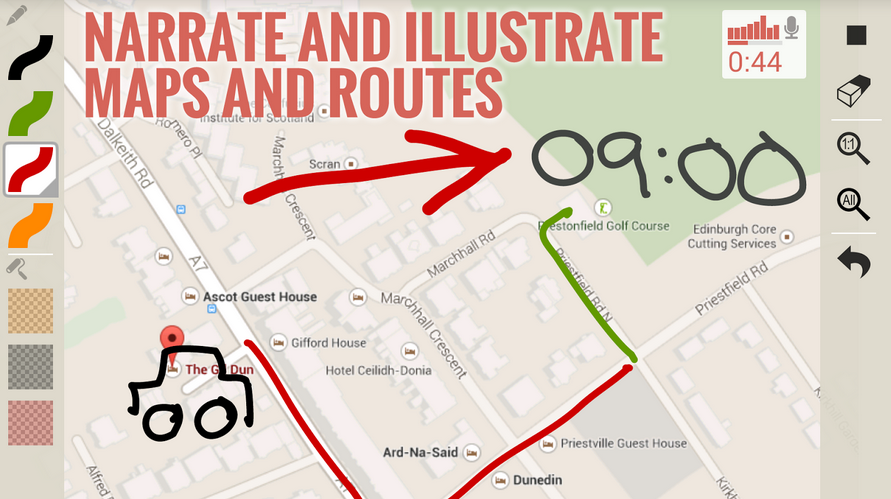 The app is free and certainly is a must download for those who simply hate to explain things over a phone call. For now, the app is available only for Android devices and will work on your tablet as well.
You can check out a few examples of how Clarisketch works by clicking here.
Publisher: SPINCODERS
Platforms: Android
Size: 1.9 MB
Price: Free
Download: Play Store