Apple Still Sells More iPhone 5s' Than Samsung's Galaxy S5 | TechTree.com
Apple Still Sells More iPhone 5s' Than Samsung's Galaxy S5
The Galaxy S5 was the second best selling phone, but "still a quite distant number two in terms of unit sales".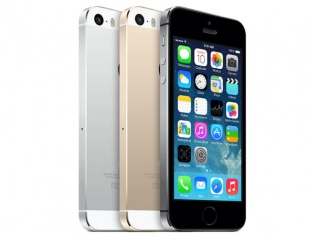 The Apple iPhone 5s is still the world's most popular smartphone, beating the newer Samsung Galaxy S5 by a long margin. According to data from Counterpoint Research the iPhone 5s outsold the Galaxy S5 during the month of May 2015, despite being over 8 months old at the time.
The firm surveyed 35 of the most important smartphone markets across the globe to find that the iPhone 5s is still the best-selling smartphone, while the Galaxy S5 took the second spot. Counterpoint added that Samsung's flagship is "still a quite distant number two in terms of unit sales."
Samsung's flagship from last year, the Galaxy S4 on the other hand filled the third spot while the Note 3 came in at fourth. Counterpoint didn't reveal sales numbers which is why it's hard to judge the margin of failure of the Galaxy S5, since people still seem interested in buying its predecessor.
Meanwhile, sales of the more affordable iPhone 5c which was launched alongside its flagship 5S continued to slide during May. "Apple iPhone 5c sales put it behind Samsung's last year's flagship Galaxy S4 and Galaxy Note 3," said Counterpoint.
Rounding out the top 10 smartphones for the month were: Apple's older iPhone 4s in sixth place, followed by Xiaomi's MI3, Samsung's Galaxy S4 Mini , Xiaomi's Hongmi Redrice, and Samsung's Galaxy Grand 2.
It comes as no surprise that there are three phablet devices in the list of top ten best-selling phones in the world. The statistic confirms the demand for large-screened handests among consumers is growing. "Almost 40 percent of the smartphones sold in May were phablets according to Counterpoint's channel research across 35 countries," added the firm.
If this is true, then Apple's rumoured 5.5-inch iPhone model could be a potential jackpot for the company. Samsung too is readying its flagship phablet, the Note 4, which is scheduled to launch in close proximity to the iPhone 6. The company could also take a second shot at dethroning the iPhone with a more upmarket variant of the Galaxy S5.
TAGS: Apple, iPhone 5s, Samsung, Galaxy S5, Phablets, iPhone 6