Chinese Media Brands Apple's iPhone As A Threat To National Security | TechTree.com
Chinese Media Brands Apple's iPhone As A Threat To National Security
The issue was raised over the iPhone's ability to track and time-stamp a users' location.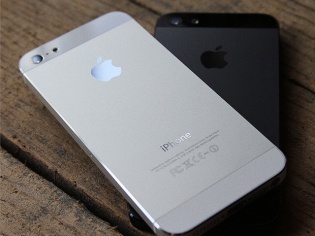 Chinese state media on Friday branded the location-tracking service offered by Apple's iPhone as threat to national security. The report by CCTV highlighted the 'Frequent Locations' function that lets the device track and time-stamp a users' location.
Researchers interviewed by the broadcaster said that the data collected by Apple through the device was 'extremely sensitive'. They added that people with access to the location data could reveal the country's economic situation and even national secrets.
This isn't the first time Apple has come in the firing line of the Chinese state broadcaster, and neither is it the only US tech company to face resistance in the country. Google's services have been disrupted in China for over a month and the government procurements office has banned any government computers from using Microsoft's Windows 8 operating system.
Apple itself has faced heat for allegedly sharing Chinese user data with US intelligence and for bad customer service. Despite this, the company still dominates the high-end smartphone market in the country, with 80% of all phones costing more than $500 being iPhones.
Overall the company controls 6% of the smartphone market in China, while companies like Samsung and those running on Google's Android OS hold an even larger share.
While the Chinese state broadcasters reports don't reflect the views of China's leaders, CCTV is very influential in the country. Often there have been cases where manufacturers rejig their strategies and recall products after they've come under the scanner of the state broadcaster.
TAGS: Apple, iPhone, China, security threat, location tracking