FIFA 12 Midnight Launch With Game4u
Offers Rs 500 vouchers to those who purchase the game at the event.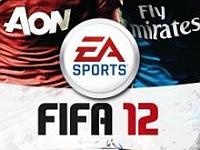 Pop quiz: What's common between marksmanship, chess, and spelling bees? These are games that Indians excel in, and not coincidentally, the ones involving the least physical activity. It's little wonder then that most Indians prefer playing football over most other games. By that, I obviously mean the multi-platform video game from Electronic Arts.

Another year and another FIFA game. This time around, FIFA 12 will get the proper midnight launch treatment, courtesy of Game4u. Mega Mall, Oshiwara (Bombay) will throw open its doors for FIFA fans on September 30, 2011 (Thursday night) precisely at 12 AM. While the first customer to buy the game will get a 1st to own certificate, everyone who picks up a copy at the midnight launch will also receive a Rs 500 voucher redeemable at any Planet Sports Bombay outlet.

Game4u has also scheduled a Score & Win contest to be hosted at four of its stores in: Mega Mall (Oshiwara, Mumbai), Infiniti Mall (Malad (W), Mumbai), VIVA (Jalandhar), and MBD (Ludhiana). The contest starts 30th September and goes on till 2nd October, 2011. The customer who scores the highest number of goals and beats the current top scorer stands to win undisclosed, but "cool" freebies from the video game retailer.

You can find more information about the event on Facebook and the official blog.