Android Wear App Now Available On Playstore As Section Goes Live | TechTree.com
Android Wear App Now Available On Playstore As Section Goes Live
While the LG and Samsung smartwatches are on its way to their first customers, devs seem to be busy building apps for the same.
The Android Wear watches just went on pre-order a week ago and while customers are yet to receive their shiny new smartwatches, Google apparently can't wait. Big G has not only rolled out the Android Wear app for smartwatch support on it's Play Store, but also opened a separate section for all the apps that support them.
The smartwatches will in all probability reach their lucky owners by next week. Still then, Google seems to be prepared and so are the developers with almost 19 apps already offering support for the pre-ordered smartwatches.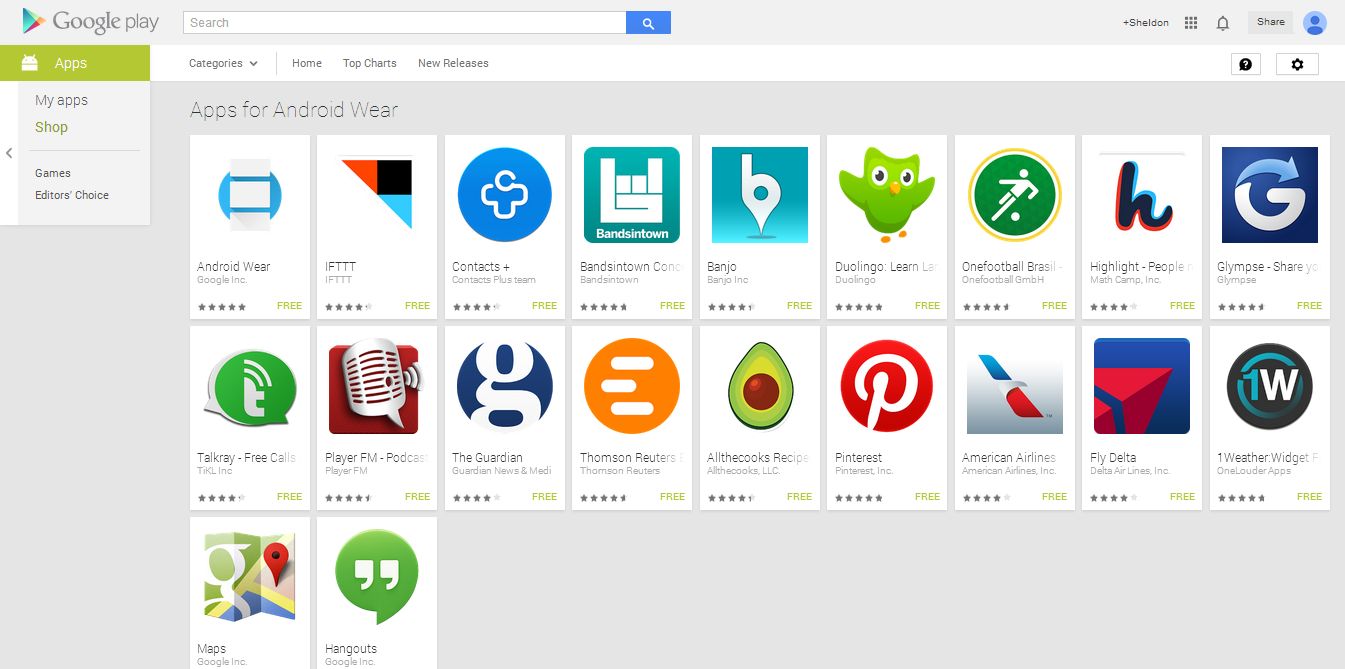 Seems like the Android Wear-powered smartwatches are certainly going to be a hit, considering that Samsung has made the switch to it so quickly. This came soon after Samsung had recently announced its line up of Gear 2 wearables a few months ago.
[See Also: All You Need To Know About LG G Watch And Samsung Gear Live]
Developers are definitely interested, with Pinterest being the first service to announce support for the Android wear-powered smartwatches. Again Google may have also given out LG and Samsung smartwatches at the Google I/O, which may have lead to such an explosion of apps supporting the same at such an early stage.
TAGS: Software, Apps, Android Wear, Google, smartwatch, wearable