Google To Shut Down Web SMS For Hangouts Today; Says Its Not Secure | TechTree.com
Google To Shut Down Web SMS For Hangouts Today; Says Its Not Secure
Yes, the service actually existed in a limited number of countries.
Google has decided to shut down its SMS service for Hangouts. Before you jump to conclusions, this is not the Hangouts app on your Android smartphone, but the one on your PC in your web browser.
The news comes from an unofficial Google blog saying that Google apparently feels that sending SMS's through the web is a lot less secure. The blog reports that users in countries where the service was active are now seeing messages that the service will be discontinued from Wednesday (the 2nd of July 2014).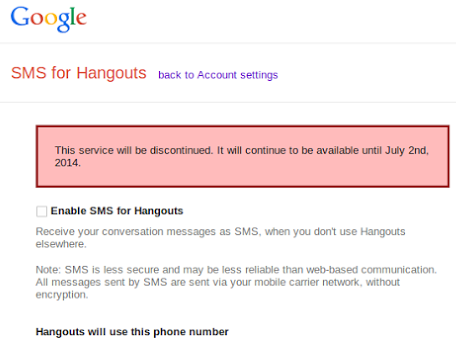 The message also goes on to say that SMS is less secure and that it is not reliable as the SMSes sent via a mobile operators network and to make matters worse, is not encrypted. Indeed it does make a bit of sense, but certainly not for countries that barely have internet access or even access to smartphones these days.
The SMS feature on Hangouts was available for quite some time but again to a limited number of countries only. Again we also have reason to believe that operators had a tough time billing the same which is why Big G decided to discontinue the service. The SMS feature was earlier pulled off Gmail Labs and now it seems that Google wants you to move on and switch to Hangouts chat instead.
TAGS: Internet, instant messaging, Google, Software