Emojili - The World's First Emoji-Only Social Network | TechTree.com
Emojili - The World's First Emoji-Only Social Network
Your social life is about to get a whole lot more graphic. Literally.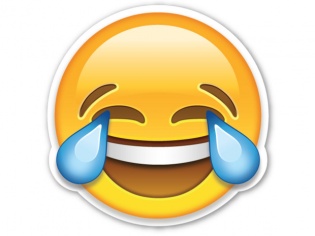 Whether we like it or not, an overtly large section of society finds it hard to express themselves with the use of words. That along with the completely ridiculous idea of creating a social network using nothing but emoji has given rise to Emojli.
According to creators Matt Gray and Tom Scott, Emojili is a social network with "no words, no spam, just emoji". The network hasn't gone live just yet, but the has already passed the 10,000 registrations mark as of Tuesday. For starters Emojili will be exclusive to iOS only.
Even a person's username must be made up of emoji, and while you may think that limits the possibilities, they're quick to point out that there are over 250,000 two-icon possibilities out there. More than two icons per username are also possible, making the options pretty much limitless.
"Matt and I both came up with the idea and figured if we didn't build it someone else would. We weren't sold on it until we came up with the idea that even the usernames should be emoji - at which point we both burst out laughing and decided to build it," said Scott, according to usvsth3m.com.
We don't yet know how people will take to Emojili – will it be a big joke or the Facebook killer everyone's been waiting for. Just like the 10,000 people who've already registered, we too are curious to see how this social-network for 'word-haters' works.
TAGS: Emojili, Social Network, emoji