India's Internet Speeds Are The Slowest Among Asian Countries | TechTree.com
India's Internet Speeds Are The Slowest Among Asian Countries
Clocking in a 1.7 Mbps, the average Internet speed in India is 14 times slower than that of South Korea's.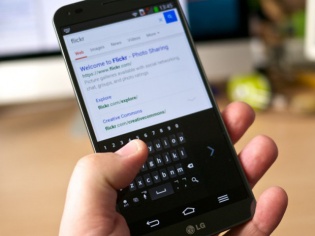 India's Internet speeds are among the slowest in Asia, clocking in at a lethargic 1.7 Megabits per second, according to Akamai's latest quarterly "State of the Internet" report. Among the 14 South-East Asian countries in the report, India stood last, with an average Internet speed 14 times slower than that of South Korea's.
The global average internet speed currently stands at 3.9 Mbps and according to the report should hit and hopefully exceed the 4 Mbps mark in the second quarter of the current financial year. India in comparison has a long way to go in catching up with the global average, let alone surpass it.
Even China far outpaces India with Internet speeds clocking in at 3.2 Mbps. Moreover, it doesn't seem likely that India will catch up with its neighbors anytime soon as the country's average speed has increased by just 8 percent from a year ago, while most other countries in Asia saw speeds jumping by nearly 20%.
[See also: Broadband Connectivity As Basic As Education: New Policy]
All hope isn't lost though, as the Indian government's is currently working on framing a National Broadband Policy. If the legislation does get passed, high-speed Internet will be treated as a basic necessity similar to healthcare and education.
The National Telecom Policy 2012 has set a target of 175 million broadband connections by 2017, and 600 million 2020 at minimum 2 Mbps download speed and making available higher speeds of at least 100 Mbps on demand.
TAGS: Internet, Broadband, India, high-speed Internet, Department of Telecom