LG Looks To Take On Note 4 With G Stylus Phablets | TechTree.com
LG Looks To Take On Note 4 With G Stylus Phablets
It will be interesting to see whether the company will stick to squarish designs.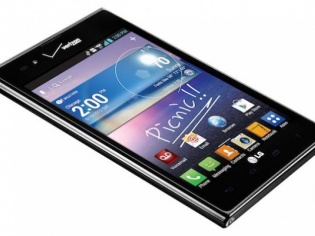 LG has fallen behind its South Korean counterpart Samsung when it comes to phablets. In an attempt to revive its fortunes in the market, LG is lining up for LG G Stylus and is hoping that it will give the much needed boost.
The company made an unsuccessful attempt to take on the Galaxy Note series with a squarish designed LG Vu Series. It never proved to be a threat for the much popular Note series from Samsung and the shape never appealed to the customers.
According to @eveleaks, claims that LG will replace the Vu Series with the Stylus series and barring this there is no more information on the company's plans.
We are not sure about when LG is going to announce its new range of products, but it has almost been a year since they launched Vu Series in September 2013. This means new products may be around the corner.
The IFA 2014 will also be held around September this year and LG may be looking to release the LG G Stylus during the event.
Considering that Samsung has already set the benchmark for the phablet-sized smartphones, it will be interesting whether LG will continue to stick with its own different design or will go for the regular design and look at its features to differentiate it from others.
TAGS: LG, LG G Stylus, Phablets