Facebook's Study To Alter User Emotions Sparks Outcry | TechTree.com
Facebook's Study To Alter User Emotions Sparks Outcry
The social network manipulated users newsfeeds to study its effects on their emotional states.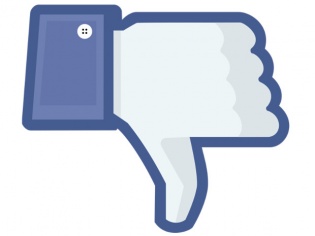 Social networking giant Facebook is facing a storm of protests after admitting to have manipulated the moods of users as part of a study. The company modified the news feeds of nearly 700,000 users by adding or deleting 'positive emotional content' to see if it affected their emotional state.
The study dubbed 'emotional contagion' was carried out in 2012 along with a few US universities. The grounds for criticism faced by Facebook has been that users were not made aware that they were part of the experiment.
According to the study, the company found that when fed with more 'negative emotional content', users tended to post more negative content themselves. It also found that the opposite happened when negative content was reduced, but at a much lower level.
Facebook however doesn't seem to get the gravity of the situation, where they intentionally manipulated the emotions of users. The company instead stated that no private data from the 689,000 users that were unknowingly made part of the program was given out.
Questions have been raised over the unethical manner in which Facebook has conducted the experiment. For the company however, manipulating a user's news feed is well within the legal bounds of the agreement they accept before signing up for the service.
Some users, groups and even political parties are stating that Facebook should be taken to court over the terrifying study. While it may not be possible to win a battle legally against Facebook, protestors could take a moral stand to combat the company's unethical moves and stop it from happening ever again.
TAGS: Facebook, Social Network, User Study