Google Partners With LG To Bring Project Tango To Consumers Next Year
3D sensing tablets and smartphones are coming next year. That's all we know.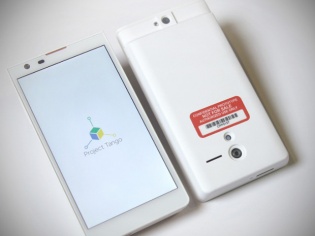 Google's Advanced Technology and Projects division announced that it was working along with LG to bring Project Tango – an effort to give smartphones and tablets 3D sensing capabilities - to consumers early next year. However the company did not divulge on any details of what the devices would look like, or their pricing.
Given that Google has been working on Project Tango since early 2013, it came as a bit of a shock when they announced that devices with such capabilities were already in the pipeline. The company has already shipped a limited number of Tango smartphones and tablets which ran on Nvidia's Tegra K1 chips to developers.
[See also: Google Outs Project Tango's Second Device, An Nvidia K1-Powered Tablet]
It also announced that it was working with Unity and Unreal game engines as well as chip-maker Qualcomm to bring the project to the market. At the Google I/O ATAP's Technical Program Lead Johnny Lee showed off a Unity-based game using the device's ability to understand where you are.
Project Tango devices use an array of 3D sensors, accelerometers and gyroscopes to build a 3D map of the user's surroundings. Google claims that the sensors are highly accurate and have an error rate of just 1 percent. Still, we're just going to have to wait and see what Google and LG have installed for us in the next few months.
[See also: Google's Project Tango: Revolution Or Privacy Threat?]
TAGS: Google, LG, Project Tango, 3D Smartphone, 3D Tablet