Notebook, Netbook Sales Up By 66% In India
While there have been talks that tablet market is declining, it has registered a 76% percent growth.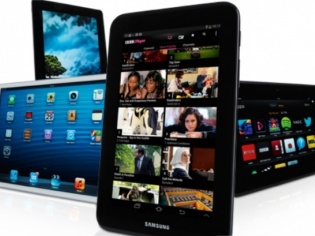 The Notebook and Netbook market grew by 55 percent in 2013-14 and the overall sales in the PC market was up by six percent owing to the negative growth of the Desktops, according to findings by the MAIT, the apex body representing India's IT hardware.
MAIT announced the findings of its Annual Industry Performance Review for the financial year 2013-14 on Wednesday. The annual MAIT Industry Performance Review – ITOPS, is conducted by India's leading market research firm IMRB International, is a survey of the IT hardware sector's efforts to manage the business environment, gauge the market potential and consumer trends.
Key highlights of the study:
The total PC sales between April 2013 and March 2014, combining desktop computers, notebooks and netbooks were at 11.85 million (118.5 lakh) units, registering a growth of six percent over the last fiscal.
The sales of desktops stood at 5.01 million (50.1 lakh) units registering a negative growth of 26 percent (-26%). Notebooks and Netbooks taken together recorded a consumption of 6.84 million (68.4 lakh) units, growing 55 percent over the last year.
PC sales are expected to be around 12.21 million (122.1 lakh) units in FY 2014-15, a growth rate of three percent.
Commenting on the findings and the performance of the IT hardware industry, Amar Babu, President of MAIT, said, "The overall IT hardware industry struggled to keep up with the projected growth rates. On the whole we have witnessed mixed trends in the sector with some segments reporting strong growth patterns while few reported slow or negative growth rates. The sector has immense growth potential and we are hopeful that the upcoming budget addresses the issue of correction in duties anomalies which is needed for the overall growth of the IT hardware market in India."
The annual MAIT Industry Performance Review- 'MAIT-IMRB ITOPS' involved face-to-face interviews with over 28,000 respondents selected randomly across 35 cities in India. The MAIT-IMRB study was initiated in 1996-97 and encompasses broad product segments — Desktops, Laptops, Tablets, printers, and other peripherals. Apart from the yearly review, a supply-side estimation module is used to monitor industry performance every half-yearly, alternating with the annual review.
Anwar Shirpurwala, Executive Director of MAIT opines, "As the IT Hardware market touches $ 12.43 billion, we are optimistic about more than double digit growth of tablet PCs, Notebooks, Inkjet printers for the year 2014-2015. We expect 100 percent growth of smartphone during this time period with 4G networks getting rolled out and increased uptake of 3G data services. Also, the government promising to take corrective steps to boost manufacturing, we expect the IT hardware sector to benefit from it in the coming years."
Biswapriya Bhattacharjee, Group Business Director, BIRD, IMRB International said, "Establishments have shown an impressive growth largely driven by increase in adoption of technology products among SMBs. This clearly indicates that SMBs are seeing Technology as a way to increase business growth. This can be further propelled by launching tailor-made programs that can handhold SMBs in technology adoption which would in-turn drive the Indian Economy. We are happy to learn that MAIT is launching a major initiative for SMEs, this will propel the growth further."

Category wise performance:
Notebook Category
The Notebook sales posted an impressive growth rate of 55% this fiscal compared to 10% rate in the last year. This growth was driven by House-Hold (HH) segment that accounted for about 65% of the total Notebook sales and registered a growth of 66% during 2013-14 over the previous year.
Desktop:
Overall the Desktop market has shown a negative growth of -26% driven by Household as it de-grew at -42%% over previous year.
The Establishment sector also posted a negative growth of -2% over previous year.
Tablet
Tablet PC witnessed a muted growth of 76% when compared to triple digit growth in the last two years. The sales for 2013-14 stood at 3.35 million units as against 1.9million units in 2012-13.
The market is expected to grow only by about 27% in FY 2014-15 owing to the consumers moving to adoption of higher screen size smartphone.
Servers
During the year 2013-14, server sales registered a growth of 58% over the last financial year and it stood at 104,075 million units in the current year.
Peripherals:
Overall printer sales grew by 6%during 2013-14 over the last fiscal year. The sales at 2013-14 stood at 3.10 million (31.0 lakh) units.
Among hard copy peripherals, Ink Jet printer rebounded with a growth of 8% led by sales of container ink supply system Tank-based) printers. The consumption stood at 1.17 million units from 1.08 million (10.8 lakh) units.
Dot-matrix printer sales declined albeit marginally by 1% to stand at 0.27 Million Units from 0.272 million (2.72 lakh) units in 2012-13.
TAGS: Desktops, Laptops, Tablets, PC Peripherals