Mass Production Of Apple's Larger iPhones Will Commence Next Month | TechTree.com
Mass Production Of Apple's Larger iPhones Will Commence Next Month
The iPhone 6 will come in two display sizes and should go on sale around Septemer.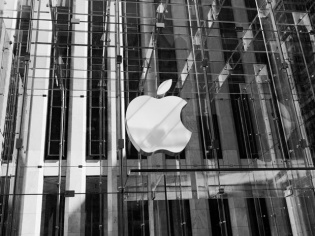 Apple's suppliers in China will begin mass production of the iPhone 6 in two display sizes next month, according to a Bloomberg report. As earlier reports suggested, the device will ship in two different screen sizes – 4.7-inch and 5.5-inch – and will go on sale around September.
The report adds that the iPhone 6 will be rounder and thinner than the previous models, with the 5.5-inch model being harder to manufacture than its more compact sibling. This has resulted in a lower production efficiency of the 5.5-inch iPhone 6, which must be set right before the manufacturing volume can be increased.
A launch in September would be in line with Apple's tradition of unveiling a wholly new iPhone every fall. While earlier reports indicated that the smaller iPhone 6 could go on sale in August with the larger phone going on sale closer to September. The report now suggests both devices could be launched at the same time.
[See also: Leaks Show Bigger iPhone 6; May Sport A 5.5 Inch Display]
The iPhone 6 coming in two different sizes is seen as Apple's answer to Samsung, LG and HTC who've been launching devices with screen-sizes of up to 6-inches. The company for long had distanced itself from the display size and resolution battles like the manufacturers of Android devices.
Now however, with the increasing popularity of Phablets, Apple is taking a plunge, but will launch a more regular-sized device to cater to more traditional iPhone fans. In China (one among the largest smartphone markets) 40 percent of all Android-based devices sold have screen sizes in excess of 5-inches, a prime example of the popularity of Phablets.
[See also: Taiwanese Star Jimmy Lin Teases Us With His Shiny iPhone 6]
Moreover, Apple's CEO Tim Cook is under pressure from investors and consumers to bring something very new to the table this time around. With the iPhone generating over half of the company's annual revenues, it is looking to do something that would re-ignite the iPhone's sales growth.
TAGS: Apple, iPhone 6, Mobile Phones, Phablets, Tim Cook