China's Xiaomi To Enter Indian Smartphone Market Soon
The company launched their Indian website on Thursday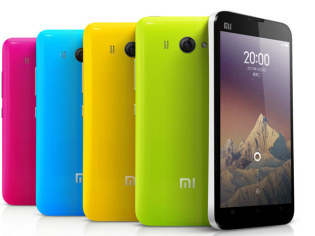 Chinese smartphone makers, Xiaomi have launched their official website in India and may well be entering the Indian market in the next few weeks.
Understandably, the growing Indian market seems to be the new destination for the smartphone makers and it not surprising the company known as the 'Apple' of China are making a foray. "Namaste, Mi Fans! We have officially arrived in India. Join us on this incredible journey athttp://www.mi.com/in," said a tweet on the company's official Twitter handle.
Founded in 2010 by entrepreneur Lei Jun, the Beijing-headquartered firm has become one of China's biggest electronics companies that designs, develops and sells smartphones, mobile apps and other such consumer items.
Other Chinese firms selling its handsets in India include Huawei, ZTE, Lenovo, Gionee and Oppo, the latest entrant.
Earlier this month, the company had roped in Jabong co-founder Manu Kumar Jain to head its operations in India.
The Indian smartphone market is witnessing strong competition between local and international players, all vying to grab a share of the multi-billion dollar market.
TAGS: Xiaomi, mobile devices