Amazon Working On Hardwares, Including An Ultra-Thin Kindle
While Amazon's 3D smartphone may be hogging the spotlight, we've got our eyes on the new Kindle.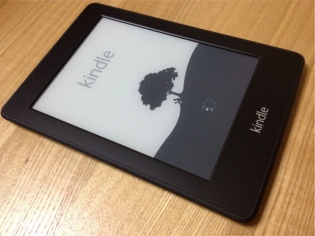 News of Amazon's upcoming smartphone sent shockwaves among the tech community, but it isn't the only device the company's Lab126 hardware R&D facility is working on.
According to Business Week, Amazon's other hardware efforts include a speech-controlled Bluetooth speaker, a Square-killing credit card reader, a projector for anywhere, and best of all - an ultra-thin Kindle.
Amazon's Lab126 has already outed two devices this year – the Fire TV streaming device and the Amazon Dash grocery scanning device. Both devices however are pretty restricted in terms of their user base, with the Fire TV being for Amazon Prime customers only and the Dash is only useful where Amazon offers AmazonFresh.
Even the company's smartphone runs a high risk of being limited in many ways. Some people who previewed the device said its 3D interface was a gimmick, and if rumours of it being restricted to AT&T circles are true, the risk of failure is even higher.
The other rumoured devices which are in Amazon's pipeline too fail to really strike a chord, except for the ultra-thin Kindle e-reader.
The Kindle is undoubtedly the company's most successful hardware device, though Amazon does not reveal sales figures. The new device codenamed Ice Wine will be lighter, have a 300ppi display, have physical buttons and will be extremely thin. If these rumoured specifications are indeed true, the Kindle could get a lot better.
The prospects of Amazon's Kindle e-ink-readers getting a lot better will probably affect a lot more buyers than its new smartphone. While we don't want to sound dismissive, we're still not sold on Amazon's smartphone, especially since it could be a long time before the device could make its way to India, if it ever does.
TAGS: Amazon, Kindle, e-ink-reader, Tablets, 3D Smartphone