BlackBerry's Budget Z3 Smartphone To Be Launched In India Soon
The device is expected to be priced at Rs 11,000, taking on the Lumia 630 and the mighty Moto G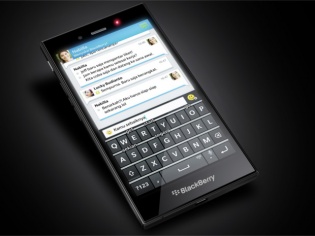 Struggling Canadian handset maker BlackBerry is all set to launch its budget Z3 smartphone in India, after enjoying a great response from buyers in Indonesia. The Indian Express reports that the device will make its way to Indian shores within the next few weeks, and estimates that it will be priced at Rs 11,000.
The Z3 is the first fully-touch handset from BlackBerry that sits in the budget end of the market. The company's premium Z10 and Z30 failed to capture the imagination of buyers and even BB loyalists who sorely missed the renowned QWERTY keypad.
After Indonesia, India is the only other market where the company controls a somewhat significant share of the market. However, BlackBerry's share in both markets has fallen significantly over the past few years, and the company is desperate to reverse their fall with the launch of the Z3.
The device features a 5-inch display with a resolution of 540 x 960 pixels. Powering the device is a 1.2GHz Snapdragon 200 processor coupled with 1.5 GB of RAM. A 5MP primary camera adorns the back of the Z3, while the front-facing shooter has a resolution of 1.1MP. The battery is rated at 2,500 mAh, which should get you through an entire day on a single charge.
BlackBerry's Z3 will sport the company's latest operating system, BB 10.2.1, which can run most Android Apps but need to be downloaded from third-party app stores. The device will be manufactured by Taiwan's Foxconn, the same company that produces the iPhone for Apple.
According to the Indian Express the Z3 will have a very attractive price in India. The device costs approximately Rs 11,000 in Indonesia and the company is expected to price the device similarly in India. The Z3 could very well be one of the last phones from BlackBerry, with the company's CEO stating that the devices arm could be shut if it fails to perform in the future.
TAGS: BlackBerry, Z30, entry-level smartphone, BB 10