Popular Health Band Maker Fitbit To Develop An App For Windows Phone 8.1 | TechTree.com
Popular Health Band Maker Fitbit To Develop An App For Windows Phone 8.1
After staying iOS only for long, Fitbit finally reached Android and now seems keen on entering the Windows Phone space.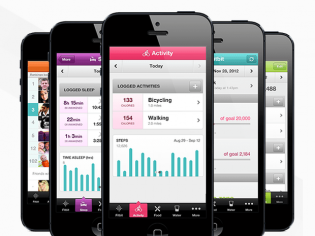 Popular health band maker Fitbit, which makes a variety of health-oriented wristbands will now be making an official app available for Windows Phone 8.1 devices. The health tracking app which took a lot time to reach the Android space surprisingly responded to its community forum users who own Windows Phone devices; announcing that it would be developing an app for the budding platform pretty soon.
It certainly comes as good news for Windows Phone users who have lately been receiving a lot of attention after being ignored since launch. The app is pretty useful if you have health and fitness on your mind all the time, and will track and report your daily activity using one of the Fitbit wristbands and trackers.
Expect the app to deliver a similar level of functionality compared to its Android and iOS counterparts since the data is recorded with the help of the wristband. It's the displaying bit that you will need your smartphone for, which the current apps handle flawlessly, keeping in sync everything from daily goals to even competing with friends who own the same devices.
TAGS: Software, Apps, Windows Phone, health & fitness tracker