LG's G Watch To Be A Give-Away At Google I/O 2014 | TechTree.com
LG's G Watch To Be A Give-Away At Google I/O 2014
Seems apt since one of the prime focuses of this year's I/O will be on Android Wear.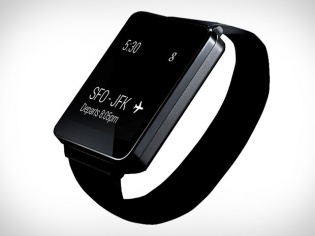 Every year the attendees of the Google I/O are guaranteed some pretty awesome goodies, and with the focus being on Android Wear this year, it is expected that Google will give away LG's G Watch to all show goers.
Like with the Nexus phones, LG's device is essentially a reference for Android Wear, and giving it away for free is a great way to garner support.
Google I/O is all set to be held on June 25, and while a lot is expected this year, Android Wear will undoubtedly be one of the prime focuses. Motorola and LG are expected to debut their smartwatches at the I/O, while rumours suggest that there will be a third manufacturer to do so, and all signs point to Asus.
In general the 2014 Google I/O is expected to be all about wearables, with smartwatches taking centre stage for now. While other large manufacturers like Samsung and Sony may have turned their backs on Android Wear for now, we should get a clearer picture of Google's plans in a few days.
TAGS: Google I/O 2014, LG, G Watch, wearable, Google, Android Wear