Space Is The Limit: Google To Buy Satellite Company For $500 Million | TechTree.com
Space Is The Limit: Google To Buy Satellite Company For $500 Million
Balloons, drones and now satellites. Another step towards Google's plans to dominate the Internet.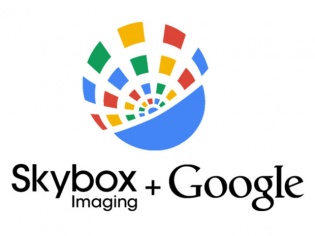 Internet search giant Google has already conquered the streets and looks like sky is the limit for the company. Google has agreed to splurge $500 million in cash to buy satellite maker Skybox Imaging, whose claimed portfolio includes the world's smallest high-resolution imaging satellite.
The benefits for Google to have its own satellites is pretty obvious, with Skybox's tech providing immediate assistance to Maps and Earth services. However, Google says their satellites could also act as a relay to spread wireless internet to places currently without service or where connections have been knocked out by disasters.
If a report by The Information is to be believed, Google and Facebook are in a space race to try and connect the world to the internet and get them to use their services. Skybox Imaging on the other hand is the perfect candidate, with their know-how in building light and cheap satellites.
The satellite company's goal is to track changes that happen on the surface of the earth, in turn providing information to companies like Google and urban planning authorities. Google still needs to get the approval of regulatory bodies to go ahead with the deal, but the move does give a clear picture of where the tech industry is headed.
TAGS: Internet, Google, Skybox Imaging, Satellites, Facebook